Your premium estate and letting agents in Colchester, Clacton AND Ipswich.
Our estate and letting agents provide comprehensive sales, lettings and property management services to our customers. We have prominent town centre offices for all our branches and we cover a wide area across East Anglia. We are a partner led independent estate agents and we have over 140 years of experience between us.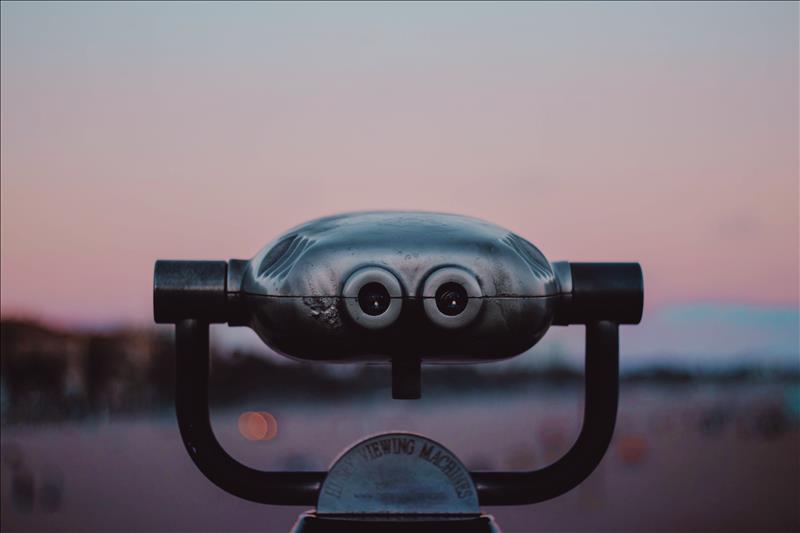 "Professional and excellent"
"From the moment David took my call to the completion of my sale Palmers were nothing apart from professional and excellent. I was let down last minute by another estate agent and Palmers dealt with my request immediately and also did all my viewing whilst I was away on holiday. Harry was also a great help throughout the sale along with Samantha. Would highly recommend. Thank you."
Joanne | January 2023
"We are grateful to Palmer and Partners"
"We have recently purchased our home from Palmer & Partners and cannot thank them enough for their help. We had problems with our solicitors and David went above to keep on top of them and keep them in line to ensure we finally got to completion. Would happily use again. Thanks all.
"
Tia | January 2023
"Palmer and Partners have been great"
"Palmer and partners have been great to us in helping us get our rental property . Our letting agent Sophie helped us through the process and made it very easy to understand.
Although we had some trouble on our side of things, Sophie helped us all the way and with her dedication we got a property we were after.
Thank you Sophie for all your hard work ."
Jack | December 2022
"Excellent from start to finish"
"Excellent service from start to finish, did quite a lot of running around for us with regular updates. Would not hesitate in using their services again and would absolutely recommend their services. Best agents in Clacton on Sea .........thanks again guys for all your help."


Steve | January 2023
"Excellent from start to finish"
"First class professional service from viewing a letting through to securing it in a week. Very efficient communications and delivery of follow up documentation. I would not hesitate to recommend Palmer & Partners, thank you so much Lynne Mitcham for all your help to make this process so smooth and hassle free."
Peter | January 2023
"Must give 5 stars!"
"I must give this company 5 stars! I was guided expertly by Sophie in the lettings team. She recommended a property to me which I had not considered and ultimately I ended up moving into. The service was completely professional and made my move stress free. Special thanks to Sophie, she is an asset to this business and couldn't have been more helpful. Cheers."
JCR | December 2022
"Grateful to everyone at Palmers"
"I unexpectedly needed to terminate my tenancy and Palmers were the letting agency. As soon as I telephoned them with my requirements they took total control of the situation with efficiency, compassion and huge amounts of kindness. I am grateful to everyone I dealt with at Palmers, but must mention Rachel, who has gone above and beyond to keep me on track and continually kept me up to date with progress, knowing that I was very anxious.
If I ever need to use an estate agent, or letting agent my first and only port of call would be Palmers in Colchester. Thank you all of you involved, from the bottom of my heart."

Margaret | January 2023
"Courteous, pleasant, responsive, and helpful"
"We have had dealings with Palmer and Partners for a long time now and we have found that it has been a very pleasant and successful journey together. They have always been courteous, pleasant, responsive, and helpful. All the consultants we have dealt with have had a lot of experience and are very professional particularly John and Rachel whose advice we have always found invaluable. there is no doubt in my mind that we would continue our association with them."
Beate | January 2023
"A pleasure to deal with"
"We have just completed on the sale of our house through P&Ps. It has been a long drawn out affair, and without Tyler's persistence, I sincerely believe we would still be waiting for it to go through. Tyler was always a pleasure to deal with, responsive to messages and it was him we relied on, rather than anyone else, to keep us informed as to what was going on and how things were progressing.
I would therefore recommend P&P based on our experience."

Louise | January 2023
"Everything went as smoothly as clockwork"
"We rented through P&P Colchester and everything went as smoothly as clockwork - from placing the offer through to ongoing maintenance and final check out / receiving the initial deposit in a timely manner. It was refreshing to deal with an efficient, responsive lettings agent given the current market conditions."
Julio | January 2023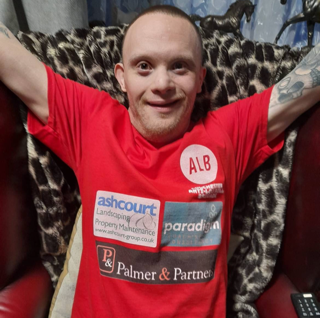 Colchester Dan McGauley
Glory Glory Dan McGauley! Dan McGauley, from Colchester, Essex, has done it again! And this time brought home 4 GOLD medals! He has more than successfully defended his titles in the commonwealth in New Zealand. The number of Gold medals is actually 5 if you include his world championship in Denmark last month.SponsorshipPalmer and Partners' Debbie Humphrey, Ashcourt Landscaping's Jay Elliott, Paradigm Coaching Nikki Kemp, Dan and Peter Dutch of the Anti Loo Roll Brigade have been blown away by Dan's amazing successes and are so proud of Dan and what he has achieved.
Amazing...
Palmer & Partners Sponsoring Colchester Powerlifter
Dan McGauley - Colchester Powerlifter Dan McGauley, 31, is from Colchester, Essex. Dan first got into powerlifting ten years ago, after visiting the gym to lose weight. Recently he travelled to Denmark and is soon off to Australia to defend his world champion title for the up to 59kg weight category, which he secured in Dubai before the pandemic.Extraordinary young man Dan was born with a heart defect and underwent two rounds of open surgery, aged just four months and two years. Dan, a young man with Down Syndrome, was temporarily in a wheelchair and visited the gym originally planning...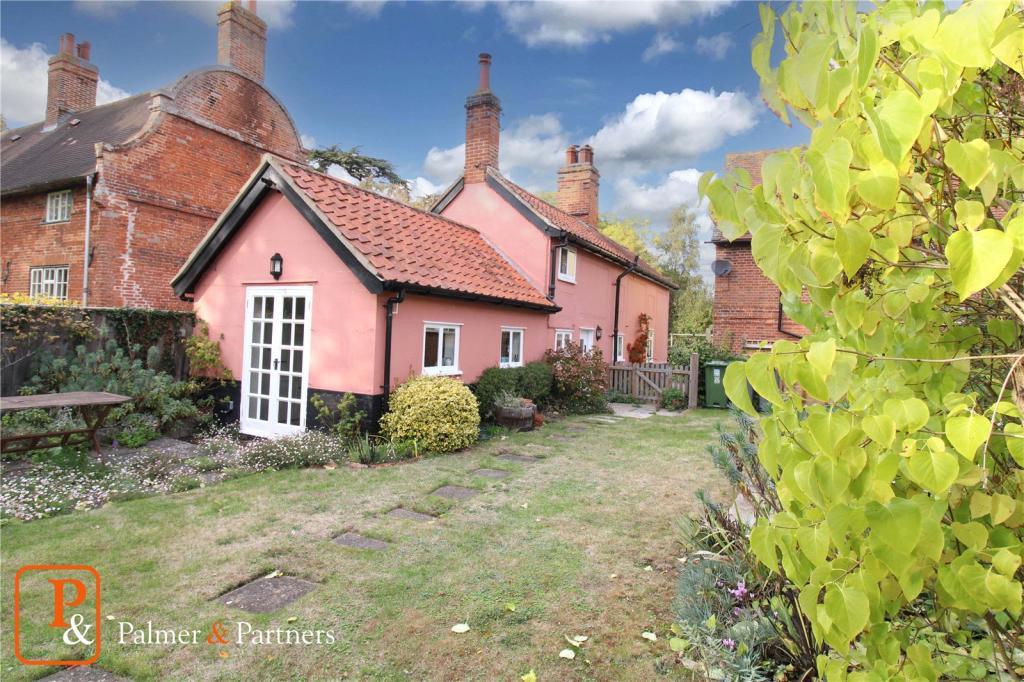 Ufford Cottage, Suffolk Coast
New Instruction! Suffolk Coast have a fabulous new instruction, this beautiful cottage in Ufford, Woodbridge.
ContactPlease contact the Suffolk Coast team on 01728 888111 to view!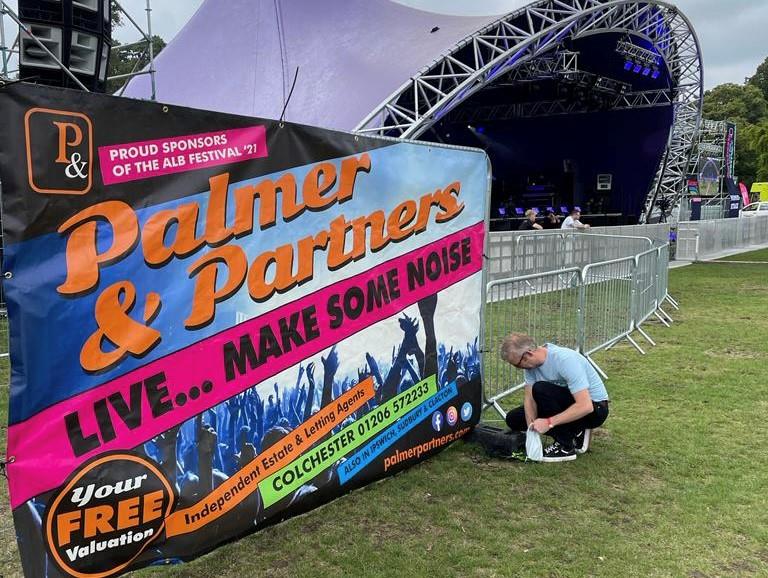 Palmer & Partners Proud Sponsors of the Anti Loo Roll Festival
Proud Sponsors of the ALB Festival 2022Colchester came out in the thousands to attend the second Anti Loo Roll Festival on Saturday 10th September 2022, held at the Castle Park. Palmer & Partners were proud to sponsor the event for the second year running and support the Anti Loo Roll Brigade!
Along with all the festival goers, we thoroughly enjoyed the amazing line up including Fleur East, Toploader and The Dualers appearing on the INColchester Wango Stage. The Cabaret Stage featured a variety of acts including comedians, ventriloquists, tribute acts and game shows. There were acts from...
Stunning views across Playford Village
Palmer & Partners are proud to present to the market this exquisite and totally unique five double bedroom, four en-suite, detached property which sits on the edge of the tranquil and much sought-after village of Playford on the market for £1,150,000. The property has undergone an impressive restoration and offers modern open plan living on the ground floor with beautiful archways separating rooms and some soaring ceilings boasting full-length windows letting in an abundance of natural light.
As the property is positioned on a hill, the incredible garden can be accessed from both levels...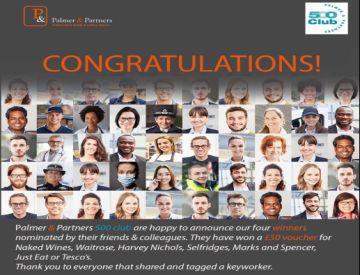 How We've Helped Through COVID-19 and Beyond
How we have helped through COVID-19 and beyond.Well, we are now over four weeks into lockdown and the world really does seem like a different place, getting back to our old way of life still seems some way in the distance. Despite the horrors of this awful virus, I am struck by the bravery, commitment and selfless nature of so many people in our community, not just the fantastic NHS and healthcare staff who are working so hard to keep us safe but the many kind-hearted individuals taking time out to help the vulnerable people around us.
With this in mind, our donation this month has been...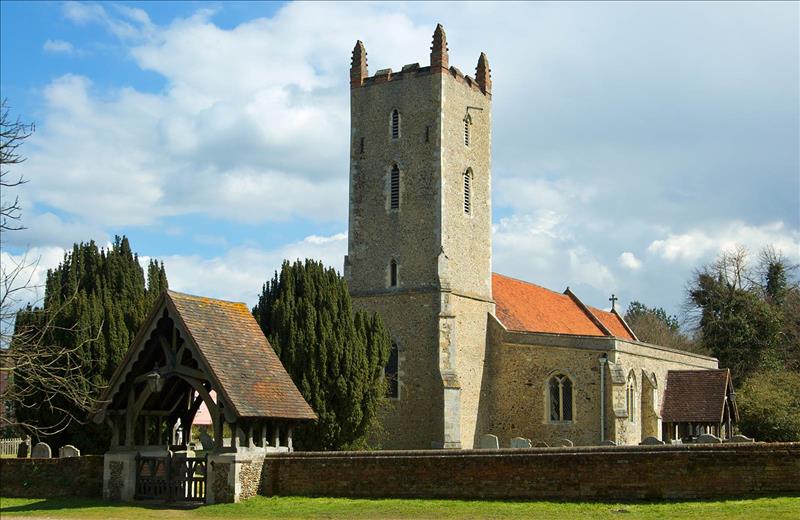 Picturesque Langham - perfect for those looking to buy or rent property near Colchester
Are you looking to buy or rent property in the Colchester Area but not quite sure where?
We understand it can be challenging to find the area you want to settle in. To help you find your perfect property in the Colchester area, we have put together a helpful guide which will be available each week exploring different areas within Colchester. Colchester offers a large and varied array of sought-after areas to live. One of these being the picturesque village of Langham.
Langham is a small rural Essex village situated just North-East of Colchester and lying partly within the Dedham Vale Area...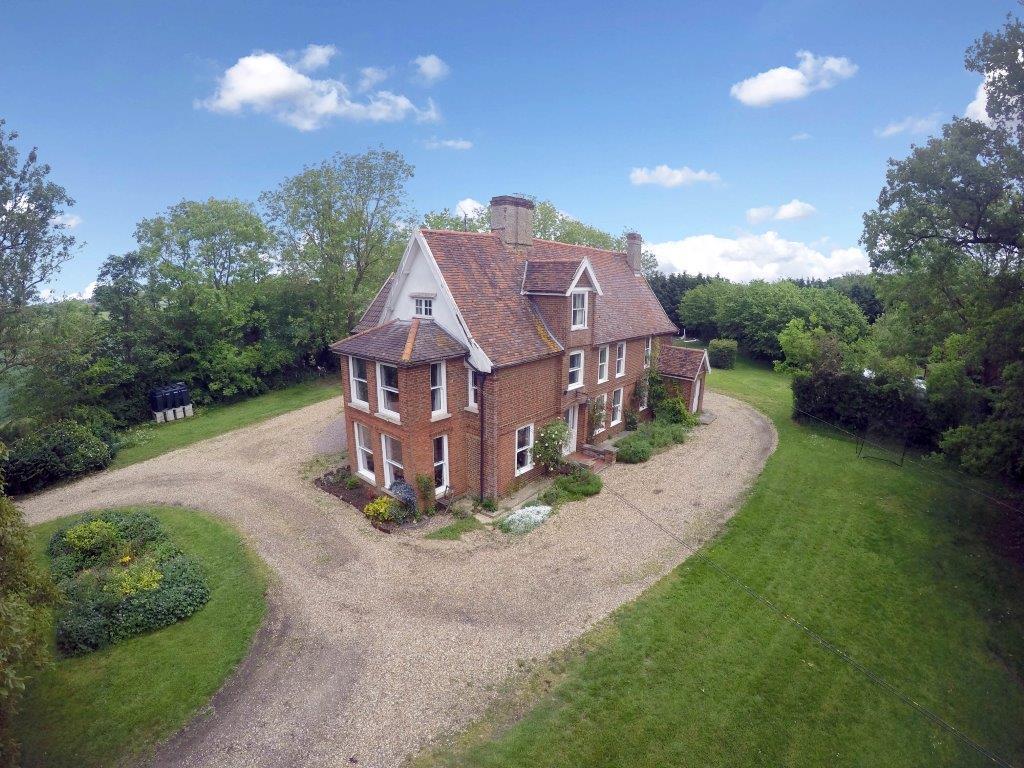 A fantastic property for sale in the Ipswich area!
Ipswich is a growing town and it has also landed itself in the top 20 emerging destinations for the world! We believe this is down to the influence of Ed Sheeran growing up near the town, but we're not complaining. It's fantastic for local businesses and will ensure the economy thrives. One industry in particular that this is good for, is the property market. Palmer and Partners is a premium estate agents in Ipswich and we're very proud of our business and the relationships we have built up with our clients over the years. As Spring is finally starting to make an appearance, more...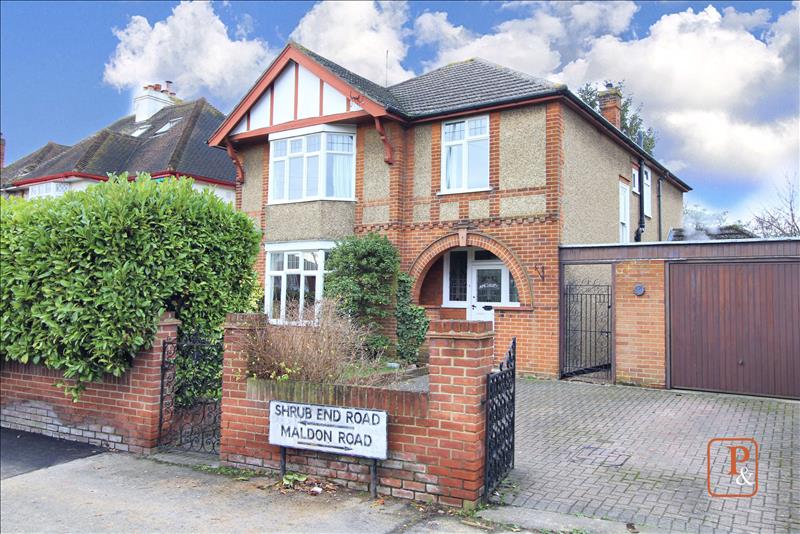 A four bedroom detached house a stones throw from the historic town of Colchester
Palmer & Partners Colchester are delighted to present to the market this beautifully presented Four Bedroom Detached family home set on a superb sized plot and within short walking distance of Colchester's historic town centre and locally highly regarded schools. The accommodation comprises a large entrance hallway, lounge with separate sitting room, beautifully finished conservatory, kitchen with separate utility room, breakfast room and ground floor shower room. The first floor features a landing with stain glass window to side, four very good sized bedrooms, family bathroom...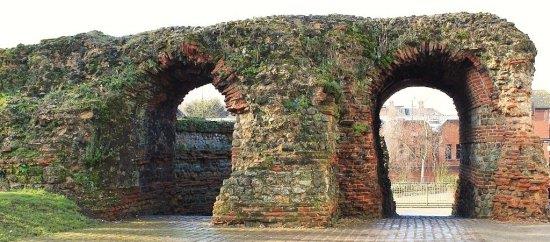 A guide to Historical Colchester
Colchester is recorded as the oldest town in Britain, once considered a city, and the capital of England. It is steeped in history, but how much do you know about the town you live in? Or maybe thinking of moving to.
The Romans were thought to have invaded Britain in 43 BC and began their reign and empire in Britain. Around 60AD, the famous Queen Boudica of Iceni, who rebelled against the new rules of Britain, attacked the city of Colchester, destroying many areas causing the Romans to build a wall that still partly survives today. It was originally over 2800m long and 6m high! To read more...