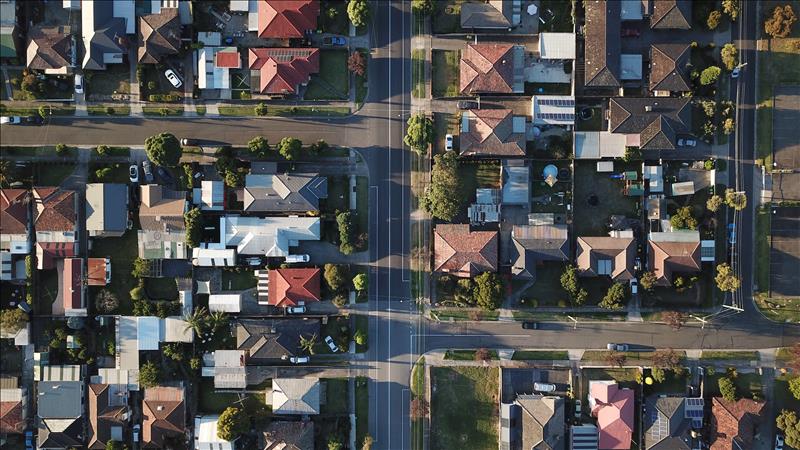 About Palmer & Partners
Welcome to Palmer & Partner. We are a leading estate and letting agent in Colchester, Clacton, Ipswich and the surrounding areas. Our estate and letting agents provide comprehensive sales, lettings and property management services to our customers. We have prominent town centre offices for all our branches and we cover a wide area across East Anglia.
Customer service is at the heart of everything we do. Our commitment to exceeding expectations on every level through our honesty, integrity and professionalism, combined with the latest technology, provides us with a prime platform to achieve the sale of your property at the highest price possible. Our outstanding results have gained us an ever-growing client base through word-of-mouth recommendations from our clients. This has meant a continually growing and evolving team, with extensive local knowledge, that adheres to professional bodies rules and regulations. This multifaceted team also allows us to tailor our service to you, whether you're a seller, buyer, developer, landlord or tenant, Palmer & Partners are here to serve you.
We are a partner led independent estate agents and we have over 140 years of experience between us! Palmer and Partners was established in 2004, so we're coming up to two decades which we're extremely proud of. Initially, we operated out of our
Colchester
office, but as we grew, so did the number of offices and members of staff we needed. Our
Ipswich
estate and lettings office opened in 2007, soon followed by
Clacton
. We now also help those looking to start their property journey in
Saxmundham
,
Stowmarket
and on the beautiful Suffolk Coast.
Over the years, we have developed and improved our knowledge and expertise of our respective towns and the property market. This has enabled us to offer a wide-ranging service that is both friendly and professional as befits our reputation. We are committed to providing our customers, whether property sellers, buyers, developers, landlords or tenants. Our teams do this through individually tailored, high quality advice based on their wealth of experience and locality to the town they serve.

Each of our superbly located offices are extremely welcoming and friendly. They are always happy to help out with any questions you might have. Palmer and Partners offer a modern, high quality service with all the traditional values you would expect from a well-established business. The latest innovations and technology, combined with the experience our staff has to offer ensures the process is as smooth and stress-free as possible. We are confident that once you use us, we'll be the only estate and letting agent that you will ever want to use.

Along with our local estate and letting agent expertise, Palmer & Partners are proud to offer property management services, in house CRM, an impressive social media presence, tailored videography and financial services.
"Excellent friendly service"
"Excellent friendly service, with special thanks to Tom for always being available to chase-up outstanding tasks from all parties and monitoring progress closely and efficiently to get me from viewing to moving in less than 12 weeks. Pleasure to have P&P as an integral part of my team."
Alex | March 2023
"We are grateful to Palmer and Partners"
"Thanks so much to Lucy & Jan for selling my Mums' property on the Suffolk coast so quickly, it was such a smooth transaction with a fantastic after sales process too. Listing to completion in less than 6 weeks! Well done!!!
"
Steve | March 2023
"Professional, competitive, and friendly"
"Palmer & Partners are a professional, competitive and friendly estate agent. We have been really impressed with the quality of service we have received from them. Lucy who valued and photographed the property to Ollie who has guided us through all the steps to achieve the sale of our house have been really supportive. We have been kept informed of the progress at all times and would recommend them to friends and family without hesitation.
"
Diana | February 2023
"Excellent from start to finish"
"Excellent service from start to finish, did quite a lot of running around for us with regular updates. Would not hesitate in using their services again and would absolutely recommend their services. Best agents in Clacton on Sea .........thanks again guys for all your help."


Steve | January 2023
"Excellent from start to finish"
"First class professional service from viewing a letting through to securing it in a week. Very efficient communications and delivery of follow up documentation. I would not hesitate to recommend Palmer & Partners, thank you so much Lynne Mitcham for all your help to make this process so smooth and hassle free."
Peter | January 2023
"Professional and courteous"
"Very helpful throughout the process of our purchase, we dealt mainly with Harry who was very professional and courteous."
Angela | February 2023
"Quick and efficient!"
"Lovely service, quick and efficient!
Sophie was very nice and helpful."

Aisita | March 2023
"Dynamic Estate Agent"
"I have always thought it isn't that important which estate agent you choose as with Rightmove a buyer will eventually turn up. After my recent experience I believe you do need a dynamic estate agent such as Lucy Green and her team Palmers & Partners Estate Agents.
After the sale is a very important time and Claire will keep you well informed step by step. If you have a property to sell please get in contact with Lucy, I'm confident you will not be disappointed."
Andrew | March 2023
"A pleasure to deal with"
"We have just completed on the sale of our house through P&Ps. It has been a long drawn out affair, and without Tyler's persistence, I sincerely believe we would still be waiting for it to go through. Tyler was always a pleasure to deal with, responsive to messages and it was him we relied on, rather than anyone else, to keep us informed as to what was going on and how things were progressing.
I would therefore recommend P&P based on our experience."

Louise | January 2023
"Everything went as smoothly as clockwork"
"We rented through P&P Colchester and everything went as smoothly as clockwork - from placing the offer through to ongoing maintenance and final check out / receiving the initial deposit in a timely manner. It was refreshing to deal with an efficient, responsive lettings agent given the current market conditions."
Julio | January 2023