Selling Your Home With Palmer & Partners
Palmer & Partners are a premium, independent estate and letting agent with branches in
Colchester
,
Clacton
,
Ipswich
and
Sudbury
and also operating in
Saxmundham
,
Stowmarket
and on the
Suffolk Coast
. Our agents provide comprehensive sales services to our customers, across East Anglia. We are a partner led independent estate agents and we have over 140 years of experience between us. Our sole aim has always been to achieve the best price for our clients along with exceeding expectations through honesty, integrity and professionalism.
As Your Local Estate Agent, We Offer:
The majority of our estate agents are locals and have extensive knowledge of the areas we operate in, meaning you benefit from the long standing knowledge of the towns and property market.
All of our estate agents and other staff members and committed to providing only the best customer service. Our service is both both friendly and professional which is why we have such a great reputation across our 4 branches and wider areas we operate in.
Each of our offices maximise advertising opportunities via our social media pages, our website, Rightmove, Zoopla and OnTheMarket, so you can be sure your property is getting seen by the right person at the right time when selling your home. You can be sure that we will do everything we can to get your property promoted in its best light, in as many places as possible.
"Five stars and then some"
"Palmer and Partners have done a tremendous job for us once again. We can't thank them enough for the time and effort that they have put in. Brady and his team are unrivalled in their professionalism, candour and work ethic. They offer a much more personable experience than any other estate agent. Five stars and then some."
Sean | March 2021
"Fantastic support right from the start"
"Fantastic support right from the start. As first time buyers, the experience of purchasing a property was completely new to us and with the help and support from Dan the process was smooth and (relatively) stress free! Dan helped us liaise with our solicitors and mortgage broker so communication was kept throughout. If you're looking to purchase in the Sudbury area, we absolutely recommend."
Robyn | June 2020
"Nothing was too much trouble"
"Nothing was too much trouble from start to finish and in general the team were a pleasure to work with. Selling a house isn't always an easy process but it was made so much easier by having a professional and responsive agent to work with. Thank you Palmer and Partners for your help and support with our house sale.
."
Helen | April 2021
- Our 4 estate agent branch locations are all very well connected, so we are able to shares insights and our knowledge to achieve the best possible outcome for both sellers and buyers alike.
- Our professional photography means we only take high quality images to highlight your properties best assets.
- All of our local estate agents in Clacton, Colchester, Ipswich and Sudbury are members of ARLA, The Property Ombudsman (TPO), Safeagent and Deposit Protection Scheme (DPS).
- Between us we have over 140 years of experience within the industry so you can be sure you're in the right hands. Our extensive local knowledge, additional attention to detail and enthusiasm really sets us apart from other local estate agent.
- We will always keep you updated along the way. When selling your home with Palmer & Partners, you'll receive regular viewing and market updates so you never feel out of the loop.
Read Our Recent Blog Posts To Keep Up To Date With Palmer & Partners
Club 500 - Supporting Local Charities
Victim of Sepsis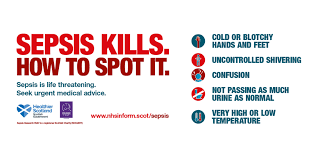 Following a nomination from one of our members, highlighting the story of Mark and Pauline, a couple from Colchester whose lives have been truly turned upside down over the past few months our committee felt that this months donation should go to helping them in some way.
Tragically, Pauline lost her brother in July after he had suffered a sudden cardiac arrest following a short illness. Whilst the cause of his illness was unexplained at the time, he had suffered a dog bite from a newly acquired dog which he had purchased to alleviate his feelings of loneliness. Consequently, Pauline and Mark went on to re-homed the dog but it wasn't long before Mark also had been nipped and within days became gravely unwell. It became clear that the bites had caused Sepsis in both men.
Thankfully Mark was admitted to hospital in time to save his life but Sepsis is a cruel condition and sadly Mark has lost both of his legs and most of his fingers. I spoke to Pauline last week, she was overwhelmed by our donation and asked that I relay her gratitude to you all. For now, we are holding onto our donation as Pauline wants to be sure of what she may need to make their home more accessible for Mark. I will of course keep in contact with Pauline and update you when I have more news.
https://www.gazette-news.co.uk/news/19650913.devastated-wife-tells-two-dog-bites-changed-familys-lives/
Sepsis is a hidden killer and something that we should all be aware of. For more information see below.
https://sepsisresearch.org.uk/?gclid=Cj0KCQjwlOmLBhCHARIsAGiJg7k6OjbBhPx9y8r-CjdC7m0HuW4n1qqEDl5QpQ5jXCpY-kSeKGC29d4aAk0PEALw_wcB
500 Club Turns 2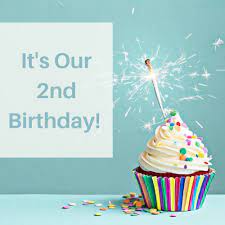 The Palmer & Partners 500 Club is 2 in November
The 500 Club will be celebrating it's 2nd Birthday in November and to mark the occasion we will be making 2 donations next month. The committee and I would like to thank you for all your amazing support. Keep the nominations coming!!