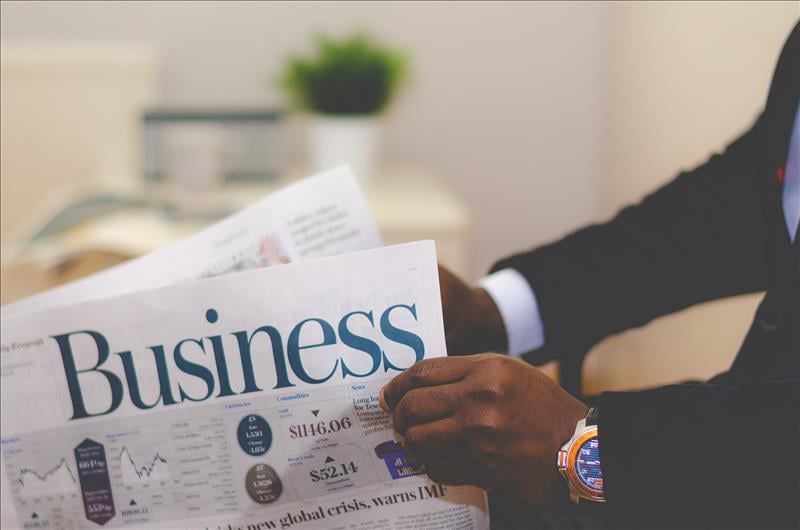 Meet The Experts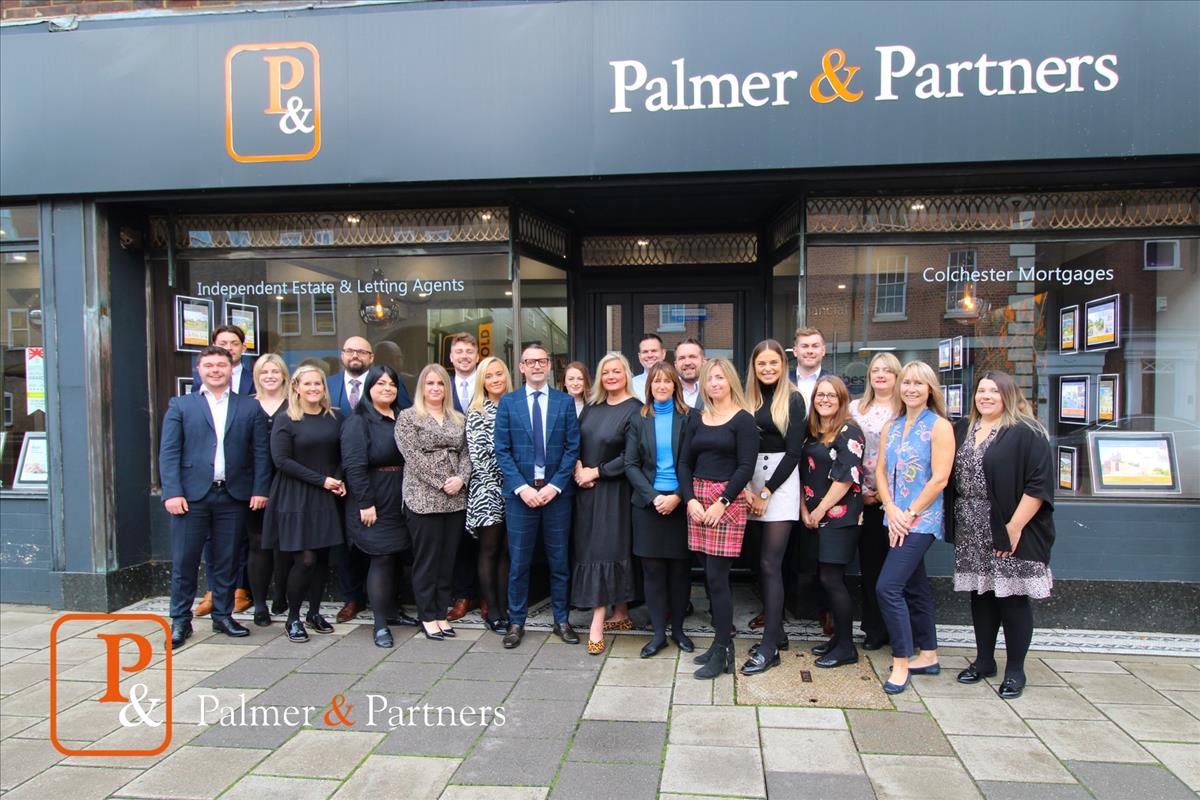 Managing Directors | MARLA
John Palmer and Debbie Humphrey
John has been in Estate Agency over thirty years, In that time, John has overseen and been involved with the day-to-day running of over forty/offices in the East Anglian/London region. During his career, John has experienced numerous market conditions and has acquired excellent business acumen to ensure Palmer & Partners is one of the leading agents in your area - Colchester, Ipswich, Clacton or Sudbury. Debbie is the Financial Director for Palmer & Partners ensuring the smooth running of the business as a whole. Debbie has always been involved in the property business and has wealth of knowledge in all aspects of the industry. Debbie has lived in Colchester for all of her life, she has three children, one of whom, Charlotte, now assists her in the day-to-day running of the accounts with in our lettings and management department.
Tel: 01206 572233 | colchester@palmerpartners.com
Partner
Paul Devereux
Paul started the company in 2004 alongside John Palmer with his infectious enthusiasm, he has successfully taken the office to become one of the leading estate and letting agents in Colchester. He has been an estate agent all of his working life and enjoys the business immensely. Now responsible for a successful sales and administration team, Paul relishes the challenges his role brings, but most of all he enjoys the contact he has with the numerous clients he has dealt with over the years. He lives locally with his wife and two children.
Tel: 01206 572233 | sales@palmerpartners.com
Partner
Jon Gallop
Jon Gallop is born and bred in Colchester and knows the area very well. Having worked within the Lettings industry for over 13 years, with a large amount of that time being spent in the hustle and bustle of Central London, Jon brings a wealth of experience to our team and clients whilst priding himself on being able to tailor his approach to your specific requirements. He has worked within aspects of residential lettings and can help ensure you consistently achieve the highest return for your investments.
Tel: 01206 572255 | jongallop@palmerpartners.com
Senior Valuer
Alfie Foster
Alfie has worked for Palmer & Partners since 2015 having completing his A levels, starting his career as an office junior and progressing through to become our senior valuer. His knowledge of the local area and the property market in Colchester is unrivalled and he prides himself in providing honest and straightforward advice to his clients. Alfie is also a keen sportsman representing England in cross country and playing cricket for East Bergholt.
Tel: 01206 572233 | alfiefoster@palmerpartners.com
Senior Negotiator/Valuer
Tyler Porter
Tyler started in estate agency in 2011, predominantly working for local independent companies and joined Palmer & Partners in 2016. He has gained some essential experience and knowledge of the local market, ensuring that he provides many strengths to the company. Tyler has a genuine and ardent desire to help clients move, which comes across clearly to everyone he meets. He prides himself on the presentation of properties and has a wealth of experience valuing properties in the area.
Tel: 01206 572233 | TylerPorter@palmerpartners.com
Senior Negotiator/Valuer
James Burrage
Having been with us since 2020, James is an enthusiastic and experienced agent that enjoys meeting new clients and making sure they receive the best customer service possible. James has developed his estate agency knowledge working in surrounding towns and cities such as Cambridge, Clacton and Halstead but is very excited to be working in his local property market of Colchester. When he has spare time, he loves to play football and he is also a Singer/Songwriter as heard on the BBC.

Tel: 01206 572233 | jamesburrage@palmerpartners.com
Sales Negotiator
Alfie Humphrey
Alfie started at Palmer & Partners from a very young age with a clear ambition and hunger to learn as much as he could about the property market. This appetite for the industry has seen Alfie become a very versatile member of the team having experience in valuing property and successfully negotiating sales. Having lived in Colchester all his life, Alfie has a good knowledge of the local area and his involvement in various sports, including playing rugby for Suffolk, has given him a team-based mindset - a great transferable skill for his role within the company.
Tel: 01206 572233 | alfiehumphrey@palmerpartners.com
Sales Progressor
Hayley Trustrum
Having worked in the City for many years, Hayley was keen to work locally whilst raising her two daughters. Property is a real keen interest and estate agency was where Hayley started her career path; so it seemed only natural to return back to this environment. Hayley is aware that moving can be a highly stressful time so makes every effort to try to relieve the pressure for our clients, communicating regularly with solicitors and agents to ensure a successful outcome is achieved for all. She is a key team member of the Palmer and Partners Colchester estate agents team.
Tel: 01206 572233 | htrustrum@palmerpartners.com
Sales Administrator
Shelly Maul
Shelly has worked in estate agency since 2003, providing administrative support to a very high standard, and joined Palmer & Partners in 2020. She is organised, methodical and prides herself in placing every home to the market with the utmost attention to detail. Shelly lives locally with her husband and son and enjoys taking her dog Albert out for long family walks and watching her son play football.
Tel: 01206 572233 | shellymaul@palmerpartners.com
Property Consultant
Diane Keightley
Diane joined Palmer & Partners in 2020 and has been in Estate Agency since 2013.
Diane is an enthusiast and highly experienced member of our team. She strives to provide the highest level of customer service and is driven to achieve the best results for buyers and sellers alike and our clients appreciate her personable approach.
Tel: 01206 572233 | dianekeightley@palmerpartners.com
Inspections Clerk
Rachel Johnson
We first met Rachel as a client of ours. She always had a good relationship with the staff and when a vacancy came up, we were only too happy to bring her on board. Rachel spends her time out and about carrying out our mid-term property visits. This gives our tenants a chance to raise any issues or concerns they have about the property and also gives our landlords re-assurance that their property is being proudly maintained by their tenants. She is a valued member of the Palmer and Partners Colchester Lettings team.
Pre -Tenancy & Vacancy Manager
Barbara Huston
Barbara helps ensure that tenancies end efficiently and that the property is suitable for the next tenancy. She is ARLA trained to ensure she is up to date with the latest deposit legislation and is best placed to advise both Landlords and Tenants as to industry best practice in relation to deposit deductions for dilapidations. Barbara lives in a village on the outskirts of Colchester with her husband and children.

Tel: 01206 561730 | BarbaraHuston@palmerpartners.com
HR & Accounts
Charlotte Humphrey
Charlotte has worked for us since 2012. She is an integral part of our team and she overseas our busy accounts team. Her strong accounting background means that she can ensure that any question our clients need answered receives a prompt and accurate response. She also has a very varied and full knowledge of the lettings and property management process so really is an excellent point of contact. In addition to this, her approachable and warm manner make her an excellent HR and compliance manager. The staff know she is always there to offer support for any questions or worries they have. Charlotte lives in Central Colchester with her 3 children.
Accounts & Credit Control
Lise Clark
Lise has been with Palmer and Partners
since 2016, she has a strong accounting background and her honesty and integrity are just 2 of the valuable assets that she brings to the team. Her daily tasks including ensuring our Landlords receive their rent within 24 working ours of us receiving it. She is also an excellent point of contact for any tenants experiencing concerns about ongoing rental commitments and can always help get things back on track if any payments are late. Lise lives locally with her family.
Tel: 01206 561730 | liseclark@palmerpartners.com
Renewals Negotiator
Rhianna Smith
Rhianna handles all of our tenancy renewals. You will find her to be approachable and efficient. She is knowledgeable about all aspects of our business and can turn her hand to anything. She is best placed to advise our tenants about the renewals process as well as ensuring our landlords properties return a regular return on their investment.
Tel: 01206 561730 | rhiannasmith@palmerpartners.com
Property Manager
Poppy Kilden
Poppy is an invaluable member of the Colchester letting agents team. She manages a large portfolio of properties but still manages to liaise with our tenants, our landlords and contractors on a daily basis ensuring that any issues in the property are dealt with quickly and efficiently. You will find Poppy to be approachable, knowledgeable and ever-helpful.
Tel: 01206 561730 | poppykilden@palmerpartners.com
Mortgage & Protection Broker
Daniel Morgan
Dan has been working in financial services since 2014. He has a wealth of experience dealing with all types of mortgage and protection applications. Dan prides himself on his ability to adapt to all scenarios to meet his client's needs and delivering high level customer service and getting to know his clients. Dan lives locally with his wife and 3 children.
Tel: 01206 692400 | Daniel@colchestermortgages.com
Mortgage & Protection Advisor
Amy Parry
Amy is a highly personable & dedicated client facing professional with over 15 years experience providing customer care & maintaining client relations in the banking & financial sector. Key areas of expertise include client-specific advice, assessing the clients risk profile, maintaining product expertise & engaging with customers until positive resolution. Amy has lived in Colchester all her life. Amy's interests are spending time with her family at weekends, watching football and walking her dog Frank.
Tel: 01206 692400 | amy@colchestermortgages.com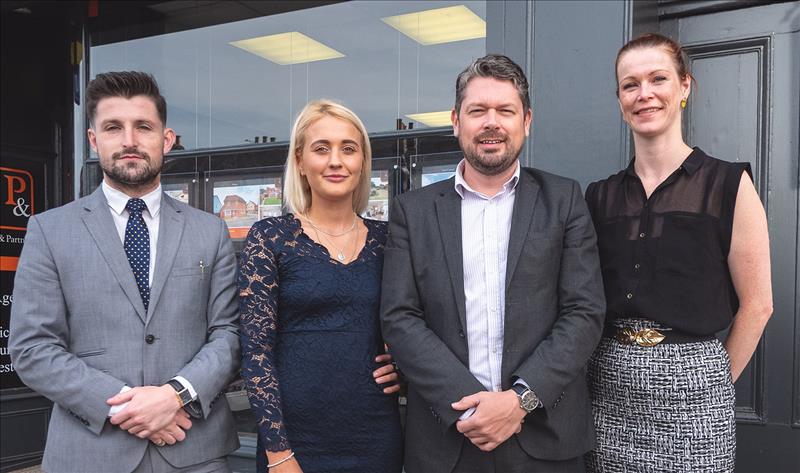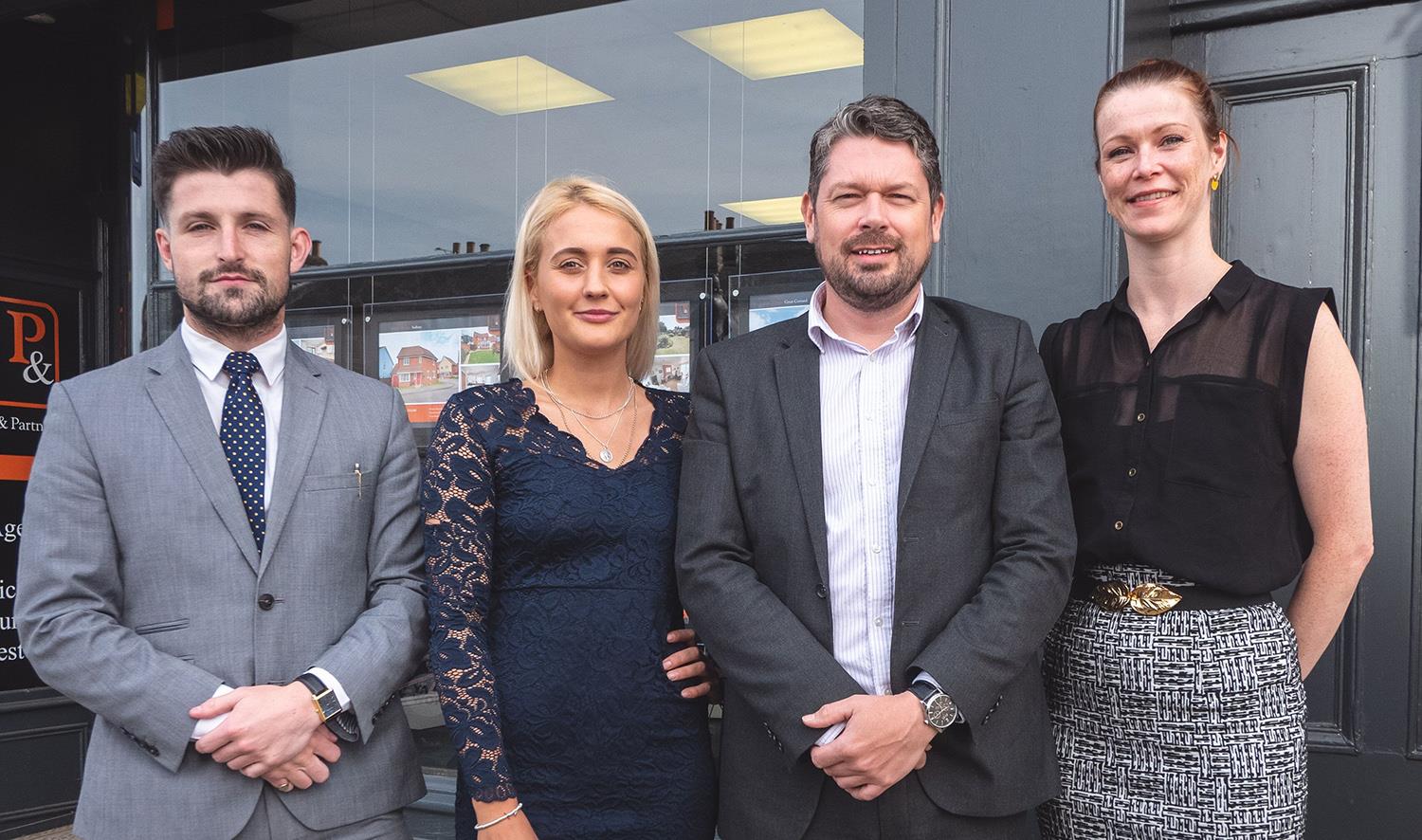 Sales Manager
Jon Bailey
Having lived in Sudbury for many years Jon has many years experience in the property industry helping many clients successfully move to their dream home in Suffolk. With Jon's proactive approach and experience across Mid Suffolk you will be in safe hands.
Tel: 01787 242540 | Jon.bailey@palmerpartners.com

Sales Negotiator
Yazmine Wilson
Yazmine's personal approach helps her deliver exceptional customer service to our clients across Suffolk and ensures buyers and sellers find their next dream home. With Yazmine's passion for property he looks forward to helping you with your next move.
Tel: 01787 242540 | yazminewilson@palmerpartners.com

Mortgage Broker
Jennifer Barber
Jennifer works as our independent mortgage broker for Ipswich Mortgages having access to many different lenders to find you the best mortgage deal available and helping you save time and money in the process.
Jennifer@ipswichmortgages.co.uk

Administrator
Julie Funnell
Julie has worked as an Administrator within the Estate Agency business for over 10 years. She responsible for the branch's administration and takes exceptional pride in her work ensuring all our properties are advertised to their full potential. She is efficient, organised and pays extreme attention to detail.

Energy Assessor
Jakob Kemp
Jakob is passionate about property and is one of our friendly EPC accessors who has great knowledge of Suffolk having lived in Suffolk all of his life. Jakob looks forward to meeting you on his visit.

Lettings Manager
Lynn Mitcham
Lynne has worked in Lettings and management business for 12 years. She leads lettings team across Suffolk and takes exceptional pride in her work ensuring the best possible customer service is delivered. She is efficient, organised and looks forward to assisting with your lettings needs.

Suffolk Partner
Simon Clow
Simon has managed a large team for most of his Estate Agency career. In 1998, Simon quickly progressed to running his own office and in May 2007 became a Partner when opening our Ipswich Office. Simon leads an experienced and motivated sales team across Suffolk which has helped having a strong presence across Suffolk and one of the leading offices in East Anglia. The department has built their success on high levels of service, and Effective marketing. Simon enjoys a hands-on approach and has many years experience in all aspects of residential sales.