Published: 26/03/2021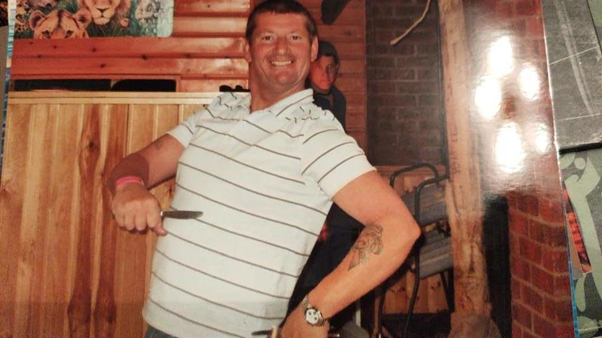 Ross - St Helena's Hospice
Our donation this month has gone to Ross Devereaux who will be running the London Marathon for St Helena Hospice in memory of his father. Ross wrote to me upon hearing of our donation and I think sharing his email speaks volumes.
'In October, I will be running the London Marathon to help raise money for Hospice UK (http://www.hospiceuk.org/). Hospice UK is the national charity working for those experiencing dying, death and bereavement. My dad, Keith, sadly passed away in 2009 after a battle with prostate cancer. Before he passed away both he and my family were provided with help, assistance, care and support from St. Helena Hospice in Colchester (https://www.sthelena.org.uk/). I will never forget the acts of the amazing staff there who helped us all through an incredibly difficult time. Palliative care is difficult to discuss for many people but provides an essential service to ensure those close to passing can live as well as possible until death, where they can then die with dignity. I hope that by raising some money and awareness for Hospice UK we can promote some understanding of the great work that hospices do both locally and across the country and help make people's lives a little easier at a time when they need the support more than ever.
This is the second time in three years that I will be running the London Marathon, having previously raised money for the National Autistic Society. I've been a monthly donor to the Palmer & Partners 500 Club since it was created and have seen what great work it does for local charitable causes. I am grateful to Debbie, Meg and the team who nominated me for this incredibly generous donation.'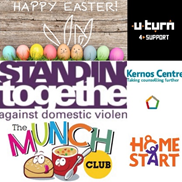 Easter Egg giveaway
We had a fantastic response to our social media campaign to find 5 local causes to receive £50 worth of Easter Eggs. The eggs are currently being distributed to the following organisations who are very thankful to you all and will be dishing out the eggs next week to the children they are involved with.
The Monkwick Munch Club - providing hot meals for children and their families
Lighthouse Womens Aid -
http://lighthousewa.org.uk/
Kernos Centre -
https://kernos.org/
Home Start, Colchester -
https://www.homestartcolchester.org.uk/
Uturn, Clacton on Sea -
https://uturn4support.co.uk