Published by: Natasha Hughes Sales Administrator.
We have been working really hard the last three weeks, we spoke in our last blog about preparing our four offices for a new way of operating throughout Covid-19, with social distancing measures in place, desk screens, cleaning stations and staff working where possible, from home and following government guidelines with regards to viewings and valuation appointments. We are pleased to say we have adapted well and really are getting you all moving again, with our Ipswich office alone listing over 50 properties in just two weeks, Kate Antoniou our lettings manager in Clacton letting properties in less than 24 hours, Colchester are showing casing our new top of the range technology with stunning property tours being added to listings and Sudbury office receiving some fantastic new reviews on social media.
Whilst we have been working hard our charity The 500 Club is helping local communities, this month the donation went to the muchly deserved charity Petals. Petals was founded by Karen Burgess in 2011, Karen was originally a counsellor specialising in work with bereaved parents within the NHS in Cambridge. When the funding for her role was cut she was determined to keep supporting bereaved parents, so Petals was born. Since then, the service has grown and covers 8 hospitals including more recently Ipswich hospital it seemed poignant to support this much needed charity at a time when on Social Media, families seem to be enjoying so much extra time together during lockdown.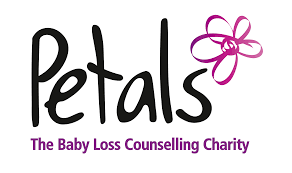 We hope you are all staying safe and well and as always we are here to help.