Published: 08/10/2023
Bingo!
Palmer & Partners 500 Club
raised an amazing
£2,000
(with the additional support of anonymous donor toping up the impressive
£1,290
on the night) for local Suffolk based boy,
Damian Gray
. The Boozy Bingo night was held on Thursday 5th October 2023 at the Three Wise Monkeys, Lloyds Avenue, Ipswich.
Damian Gray
Six year old
Damian
was diagnosed with Ewings Sarcoma, a rare and complex type of cancer that affects the bones or tissues surrounding them just last year. He lives with his mum Bethany and family in Ipswich. Despite his tough battle with the disease Damian continues to live life to the fullest and is an inspiration to those around him.
It is Damian's dream to share a family holiday to Butlins with his lovely mum Bethany, and their family for Christmas. The 500 Club wanted to help Damian and his family get there!
On the night
The
P&P 500 Club 'Boozy Bingo'
had a fantastic turnout - to which the 500 Club are very grateful - and Damian's mum Bethany bravely spoke at the event.
Charlie Humphrey and John Palmer reprised their roles as Host and Grand Bingo Caller respectively. With Debbie Humphrey, Chair and Founder of the 500 Club, and committee members supporting the event.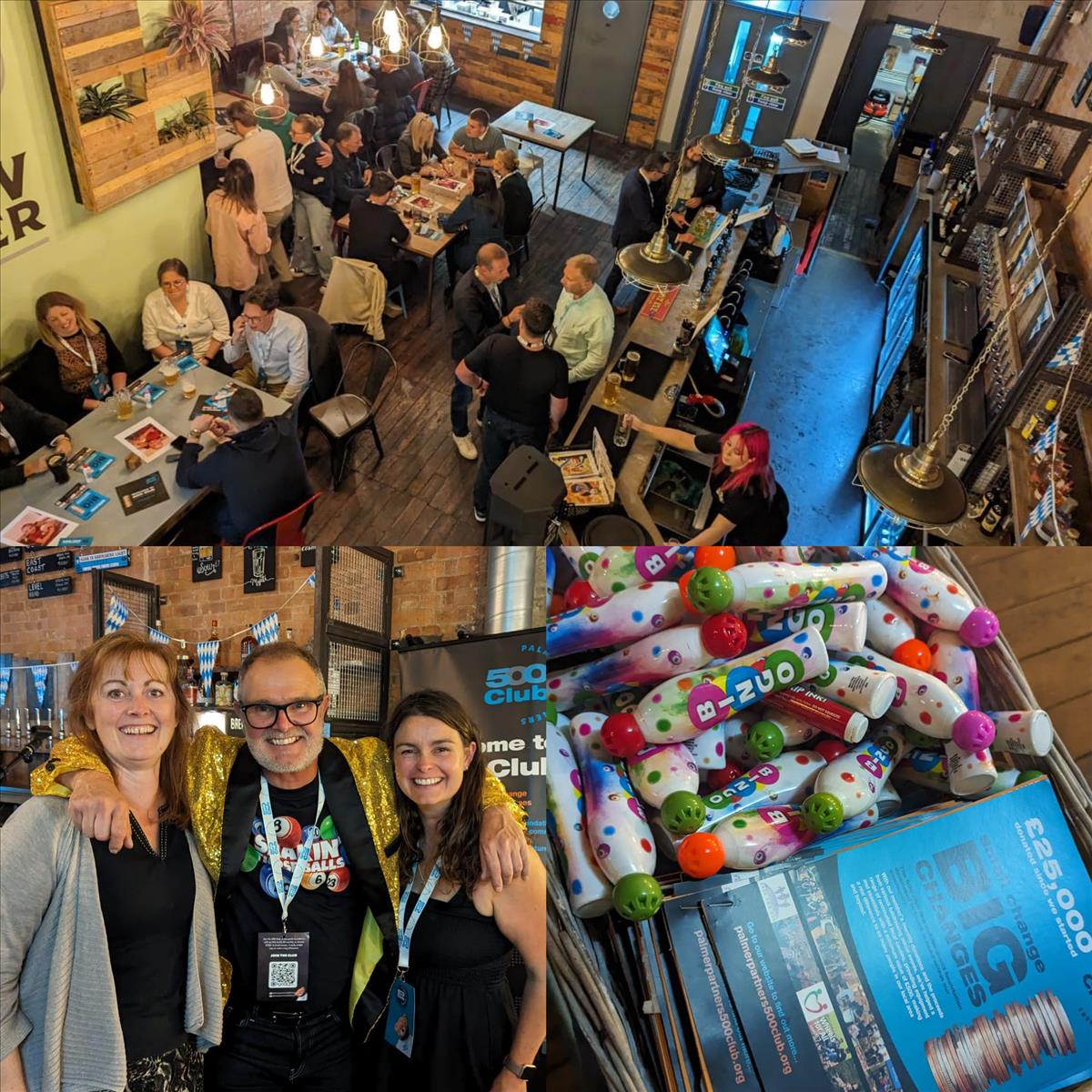 Thank You
Bethany was overwhelmed with the
£2,000
raised, together with the support from Debbie, the committee and everyone who attended on the night.
Thank you
to everyone involved for their wonderful generosity in supporting
Damian
to achieve his dream to share a family holiday at Butlins.
Watch this space!
The next event will be announced in the near future....and if you'd like to join the
500 Club
and help support others please do
get in touch
.