Colchester is a town in North Essex and has a rich, interesting history. It was once the Roman capital of Britain and parts of the Roman Wall still remain today. Find more about the history of the town by reading our
recent blog
. Part of what makes Colchester interesting is the amount of independent businesses that have supported the towns economy for years, and the encouragement for new ones. Palmer and Partners estate and lettings agents is one of these businesses.
Palmer and Partners
is one of the premium estate agents in Colchester and is currently located in
Crouch Street
. Established in 2004, the branch has gone from strength to strength and has grown immensely in size and there are now four branches in operation across Essex and Suffolk. The Colchester branch originally operated out of St John's Street. However, due to the team growing, we made the decision to search for a larger property in the town to accommodate our team and the increasing amount of business coming our way.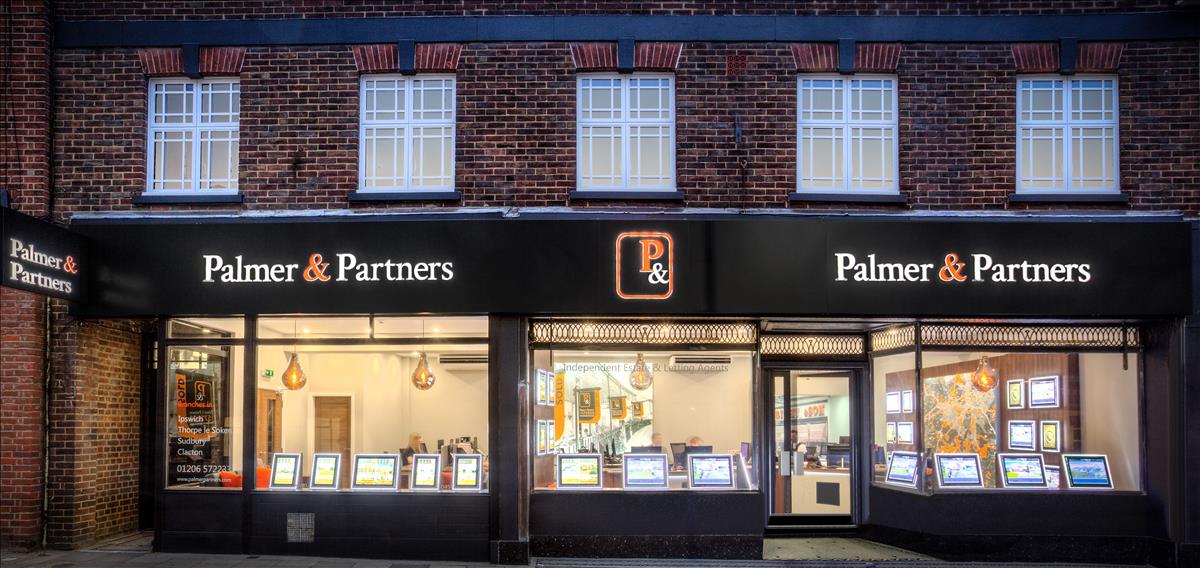 In October 2017, Colchester sadly lost one of its oldest butchers from the town centre.
Frank Wright & Son Butchers
was a firm favourite in Crouch Street and began trading there in the 1930's. Due to a decline in business and sales, the Wright family made the decision to stop trading and closed its doors for the final time. During that time, the premises stood empty while it awaited a buyer. It was the perfect property for us to move into as it was the ideal size and space, had large windows at the front so people would be able to look in and share our vision.
The premises needed a lot of renovation work to get it to where we needed it to be, but we planned to do this over the course of a few months. Although we modernised the building, we wanted to retain some of the old features to keep it authentic and in keeping with other businesses on the street.
In terms of moving to Crouch Street, it was the perfect place. Crouch Street is full of independent businesses, something that we admire and have immense respect for. Colchester is a town where all of our expert team live and work. It is greatly adored and admired, meaning that the team members also have an excellent amount of knowledge of the town and surrounding areas. They will be able to help you with any query and expertly guide you in the daunting process of selling and buying your new home.
The great news is we're here to stay! Palmer and Partners bought the premises outright as we wanted to invest in the town we love so much. Our trading began here and we wanted to give back that investment to our wonderful customers and show that we're serious about the town, and helping you find your perfect home.
As more and more people are looking to move away from the City, Colchester is becoming a sought after destination. There are also
excellent schools
in the area and public transport routes to make commuting simpler. Colchester really is the perfect place to reside. The surrounding villages provide you with the rural escape you may crave, whilst also having the buzz of the cosmopolitan town.
As a local estate agents, Palmer and Partners operate with honesty and integrity. We aim to dispel the bad name estate agents carry and our clients are always our number one priority. Partners John Palmer, Paul Devereux and Jon Gallop oversee the Colchester branch and know the town and surrounding areas extremely well.
If you're looking to sell your home or are ready to find your new home,
get in touch
today!