August's Donation - Ipswich Basketball Foundation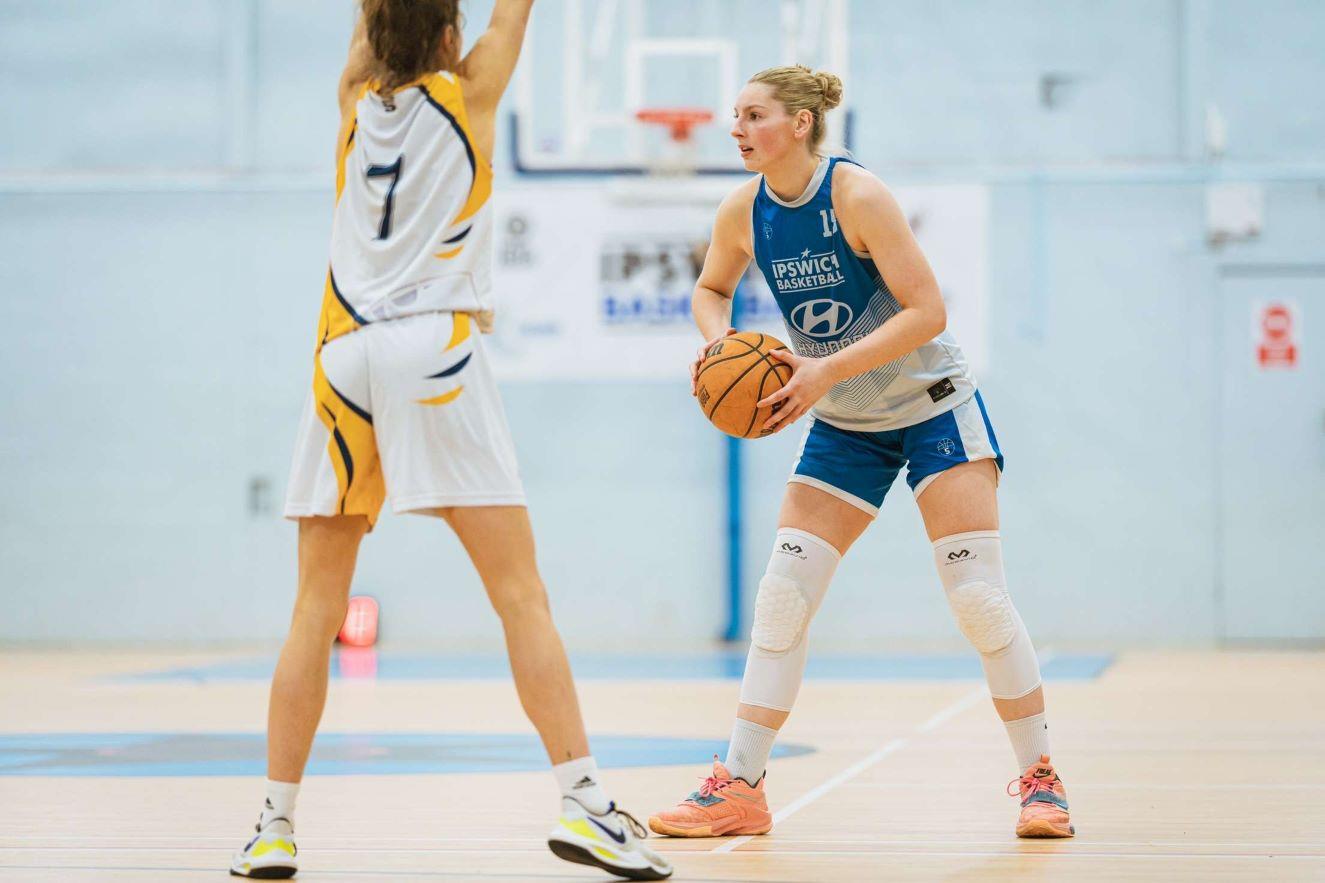 The
Ipswich Basketball Foundation
thrives to support children and young people who may not have been able to follow their dreams due to limited resources and financial constraints. Their vision is to create an abundance of opportunities for children and young people to engage and participate in basketball in their local area.
We have all seen a huge change in economic resources over recent years. Having a foundation like this opens many doors for children who may have not had opportunities to do so had it not been for their support. One of the trustees, Mark Willis, realised first hand with his own daughter, just how much positive involvement, friendships and teamwork in sport can make a difference to someone's life. This inspired them to launch the foundation.
Mark has written to us to say thank you to the 500 Club for the award and said our 'donation will go direct to families in order to ensure their children will continue to have access to this wonderful sport.'
Find out more
here
.
July's Double Donation - Making Fitness Accessible 'Sensory Gym' and The Dry Skate Project
The
Sensory Gym
including LifeGlider project with Making Fitness Accessible CIC. The Sensory Gym will be based in Holton St Mary, Suffolk.
Making Fitness Accessible CIC believe in creating an inclusive environment for everybody, changing lives through physical activity. Their founding director Matt Brinkley is an inclusive exercise specialist. He previously worked as a support worker, helping adults who have a learning disability in the community. This gave him a good understanding about the lack of activity opportunities available for the people he was working with.
The space for the Sensory Gym is within a existing gym area, and they are looking to start work on the as soon as possible. This will be a template with a view to building and creating similar facilities nationwide, which is really exciting.
We look forward to hearing more about the project as it progresses. Read more
here
.
The
Dry Skate Project
in Colchester.
Local skaters and business owners have launched a Community Interest Company to provide an indoor competition standard skatepark.
They believe that enabling skaters and all the wheeled sports to have access to an indoor facility all year round, will help to galvanise extreme sports in their area, and help make them viable sporting options (as apposed to a summer hobbies) where participants can practice and develop their skills to a high standard. The CIC already have a very strong scene of core skateboarders in Colchester and Essex, a few of which have become pro. The space will not only support them, but also offer all the benefits of extreme sports to a whole new wave of people.
Giles Butcher, who founded the Dry Skate Project with George Bourne, said they would like to use our donation towards buying more equipment so they can offer further free coaching slots per session as they have had to turn people away as they've not got enough kit. And also put the rest towards another coaching session in a deprived area of Colchester they haven't been able to reach yet.
Find out more
here
.
June's Donation - Tot's 2 Teen's
Tot's 2 Teen's is a Colchester based group run by Barbara McIntyre and Eunice Moore. They are a volunteer based and run community group bringing clothes, accessories and essentials to families in need due to their circumstances. They cater for new born up to 16 years of age.
We are delighted to have donated £500 to them this month. When they heard about our donation, Barbara and Eunice said:-
'Wow! Thank you so much for this is amazing and so very appreciated. Please can you pass our thank yous to everyone involved and that this means a lot to us.'
Barbara and Eunice has asked us to buy them much needed storage boxes, in order to help them stay organised and accept more donations, and also nappies which they are in desperate need of also. We look forward to delivering everything to them next week.
They are always open to kind offers of support for Tot's to Teen's so if you have anything you could donate please find their details
https://www.facebook.com/groups/520931421756604
From baby and children's clothes, equipment (like nappies - sizes 3, 4, 4+, 5, 5+, 6 and 6+), buggies, Foodbank vouchers, and much more.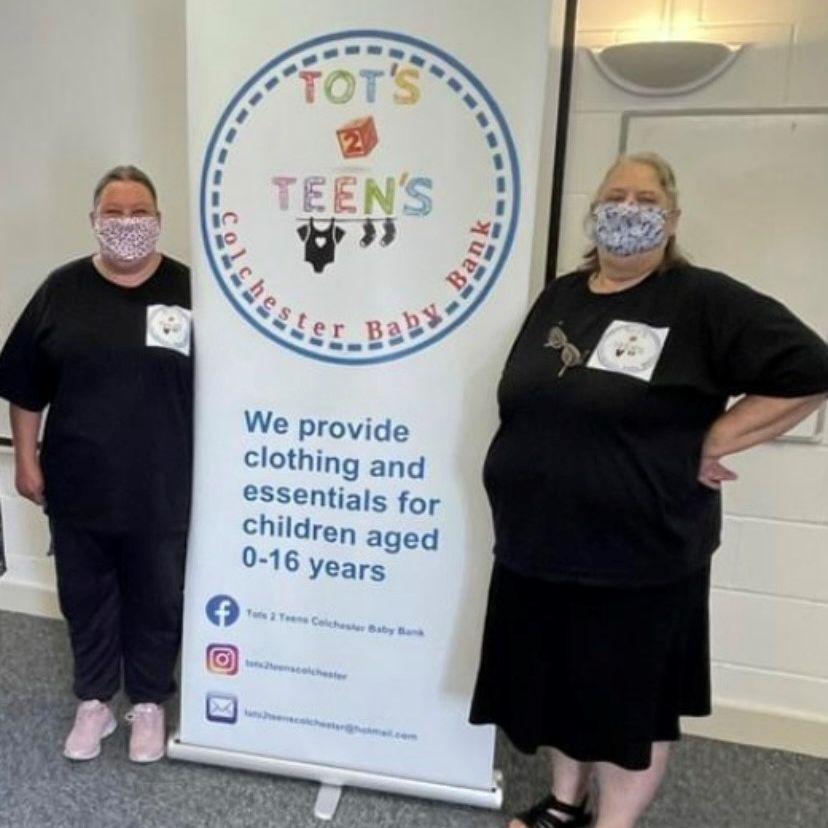 May's Donation Ronald McDonald House Charities UK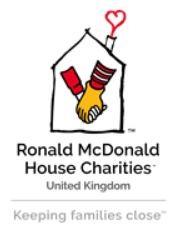 The 500 Club usually supports local charities, but this month the committee has voted to support Ronald McDonald House Charities.
They provide free 'home away from home' accommodation to families with children having treatment in hospital. They also provide peer support, family activities, respite and many other services. This means families can be by the side of their child's bedside in a matter of moments, whilst maintaining a degree of normal life with reduced emotional and financial strain.
A member of the Palmer & Partners staff found out first hand just how much support Ronald McDonald House Charities offer, when their child was born with medical difficulties. Their baby was in hospital for 5 weeks, and as new parents to be able to live close to the hospital during this time was priceless.
The family say they 'will forever be working to give back to them'. They are taking part in an amazing challenge to raise money for the RMHC and will be launching themselves off 262ft on a free fall abseil at the Olympic Park's ArcelorMittal Orbit!!
We wish them the very best of luck!
Find out more about Danielle, Lewis and baby Oscar here:-
https://www.justgiving.com/page/danielle-rayner-bright-1679681919988?newPage=true
The 500 Club are proud to support our colleagues and the RMHC.
OOh What a Night!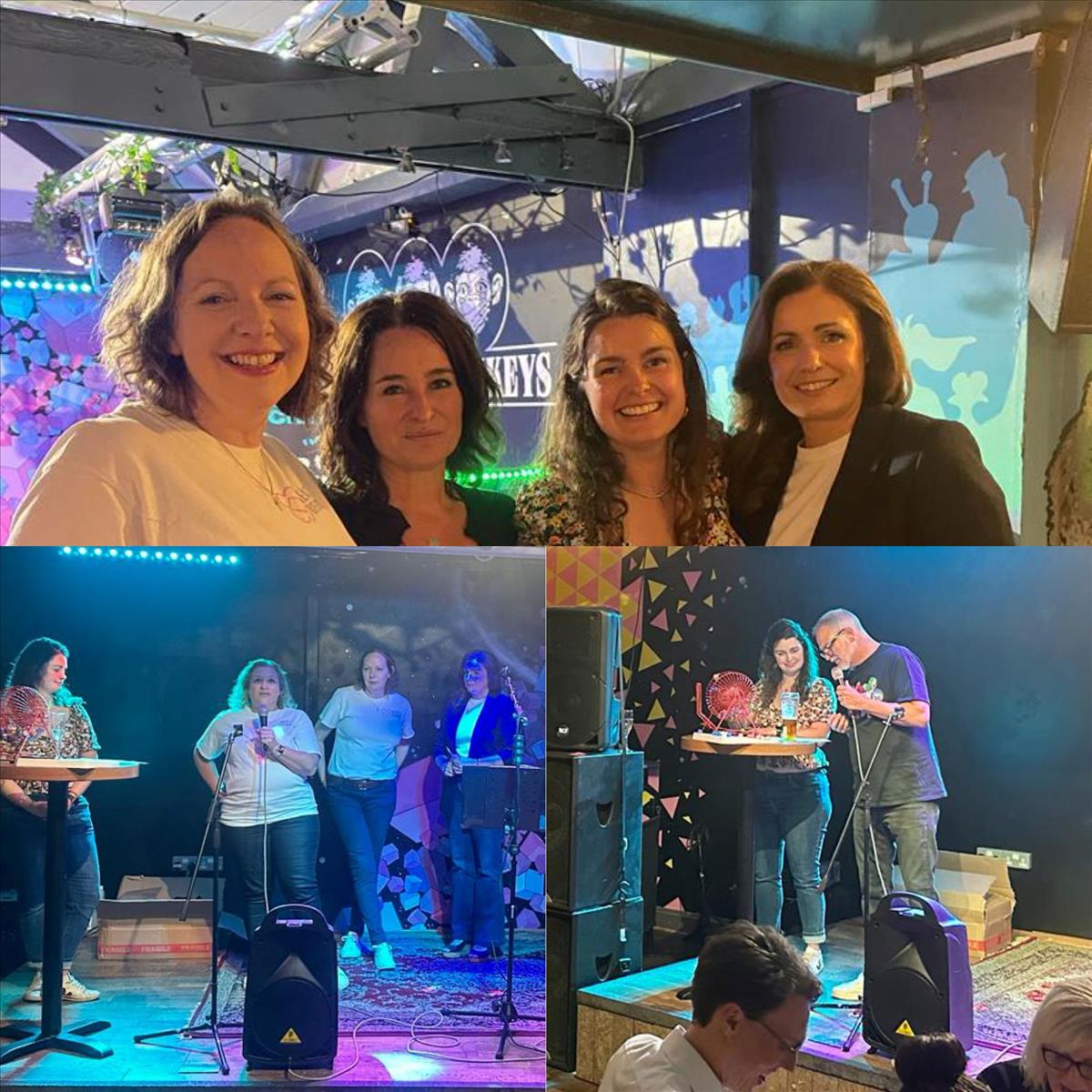 Palmer & Partners 500 Club
helped raise an impressive £1,300 for local CIC –
Breast Friends
– at a Boozy Bingo night, held at Three Wise Monkeys on Thursday 4th May 2023.
Breast Friends was started by
Caroline Sturman
, who was diagnosed with breast cancer in 2017, and
Janine Aldis
, diagnosed with breast cancer in 2020 during the Covid pandemic.
Both Caroline and Janine recognised how amazing it would have been to have had the support from other individuals and their families going through the same journey, and following on from their thoughts Breast Friends was born!
They now have around 300 members in the region, all of whom benefit so much from each other. They run regular get togethers, hold fundraising events, deliver care packages (including heart shape cushions kindly made by a Breast Friends member, Emily) which their members love receiving.
The
Boozy Bingo
event was well attended, including Janine and Caroline with a group of members from Breast Friends. It was a laugh a minute event!
Charlotte Humphrey
, a 500 Club committee member, bravely had risk reducing surgery with a double mastectomy earlier this year and was supported by the fantastic team at Breast Friends.
Charlie hosted the event, with her Dad the grand bingo caller,
John Palmer
, and with
Debbie Humphrey
, Chair and Founder of the 500 Club and Charlie's Mum. This event was held very close to their family and friends hearts.
Several of the Breast Friends members, including Janine, shared their stories on the night. If you'd like to know more about Breast Friends take a look
here
.
Breast Friends said '
Breast Friends are absolutely overwhelmed with the support received from Palmer & Partners 500 Club. We had a brilliant evening, and we are so bowled over by the £1,300 raised for the lovely women on our group. Every penny will go towards providing care packages for a woman facing the hardest moments of her life, so a huge thank you to everyone that contributed in providing these little life lines
.'
Thank you from the 500 Club to everyone who attended and made it such a great evening
.
April's Donation - Double Donation Month!!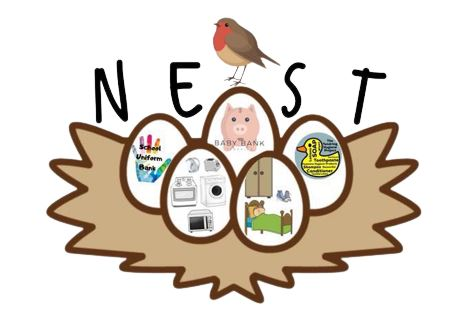 N.E.S.T. North Essex Support Team
In April we chose North Essex Support Team to receive one of our donations. We spoke to Bev, who was thrilled for N.E.S.T. to have been nominated 'Thank you from all at N.E.S.T. for the donation of £500 from the 500 Club for April! We have recently run out of single beds, so it would be amazing to put your gift towards restocking our supply.'

To let you know a little more about the charity, Bev wrote:-
'N.E.S.T is a small registered charity taking direct action to help struggling families and individuals in our community. Our chairman, Les, has a background of 50 years with the Essex County Fire and Rescue Service, working directly with the community since 2006. In 2019 he was awarded a British Empire Medal for his community work. In the course of his work as a safeguarding officer he discovered;
Children sleeping on the floor or on grubby, soiled mattresses with no sheets or pillows.
Elderly people sleeping in urine soaked and stained beds, bedding.
Families in crisis, running from terrible domestic or political violence, with all their possessions in a few carrier bags.
Hungry, poorly clothed children going to school unprepared for winter.
As his work became public knowledge the referrals grew and grew to the point Les was struggling to meet the demands. Then in 2019 some good friends crowdfunded a storage container and rallied round to help. and NEST WAS BORN! Today we are still a small charity, with a lovely board of trustees and volunteers and run with a small 5 man(woman) team, covering North East Essex, but based in Harwich, helping with furniture, beds, kitchen items etc. We also do a slow cooker club, Christmas hampers in our one day free from Poverty, winter warmers, prom dress events and more, all completely free to the community.' N.E.S.T. have recently held a prom event, Les said they were -'giving new and pre loved prom dresses, suits, accessories, shoes free of charge. Saving parents getting into debt or making it possible for the very poorest children to go to prom'.

North Essex Support Team (N.E.S.T) | N.E.S.T. is a small registered charity taking direct action to help struggling families and individuals in our community. (nestassist.co.uk)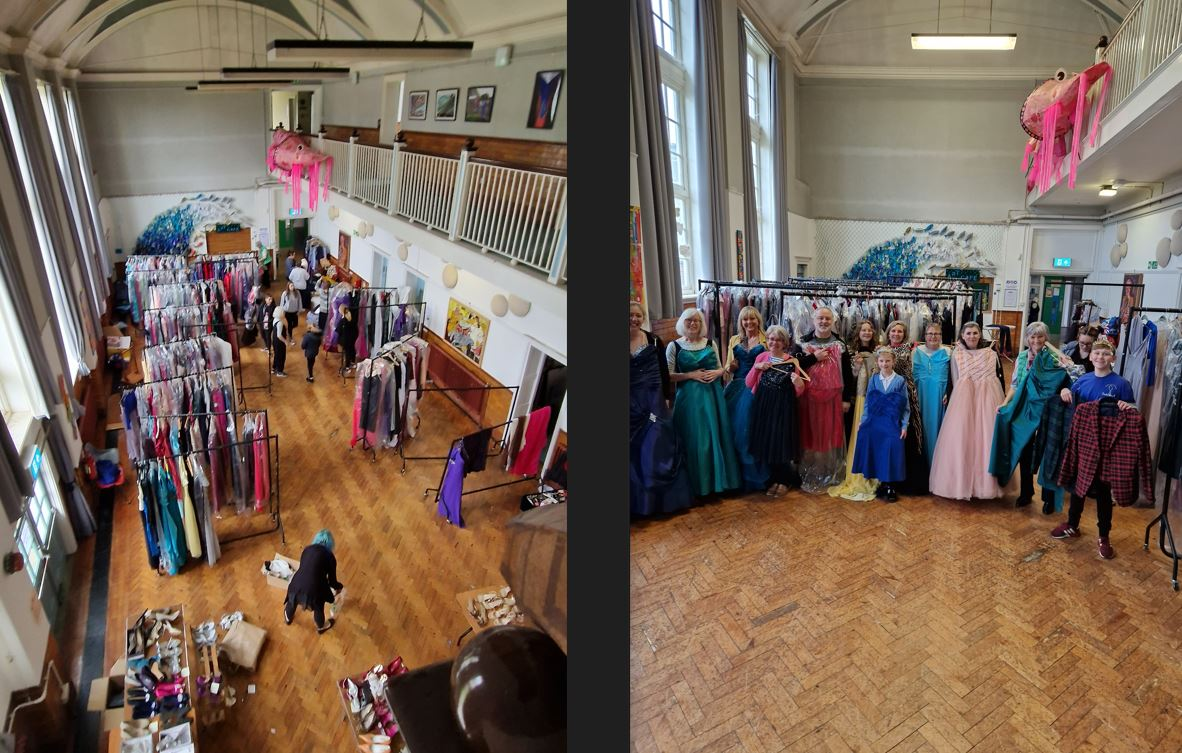 Snape Pre-School garden

Snape Pre-School is our second nomination for April.

Jessica Mayhew, Deputy Manager and SENCO said:-

'Dear Palmer and Partners 500 Club. Thank you so, SO much for choosing us to win the £500 donation. We feel very incredibly lucky to have
this opportunity to expand our garden area and create a wonderful space for the children to explore, engage and learn. Some of our children won't have these experiences of playing outdoors elsewhere so it is really special for them to have this opportunity here, in such a warm and welcoming environment. It will really benefit our Pre-School and enable us to use all of the amazing outdoor space which surrounds us.

We can use your kind donation to purchase items we would like for the garden, taking into account our children's likes, interests and needs. We are also planning to use small local businesses to build the mud kitchens and flower beds. We can then support them too by putting their names in our newsletter. Thank you again, so much. All of us here at Snape Pre-School cannot wait to transform this garden ready for our children to use and enjoy throughout the year This will be so amazing for their learning and life experiences. Thanks again, we really are extremely grateful.
Best wishes
Jessica Mayhew'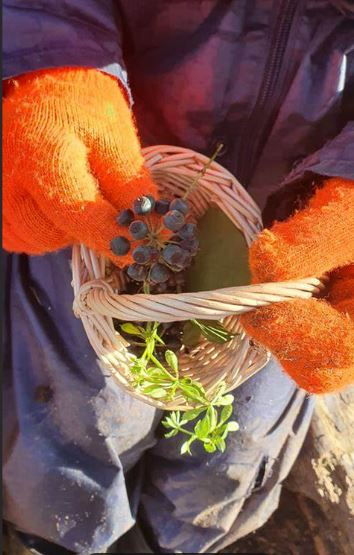 March's Donation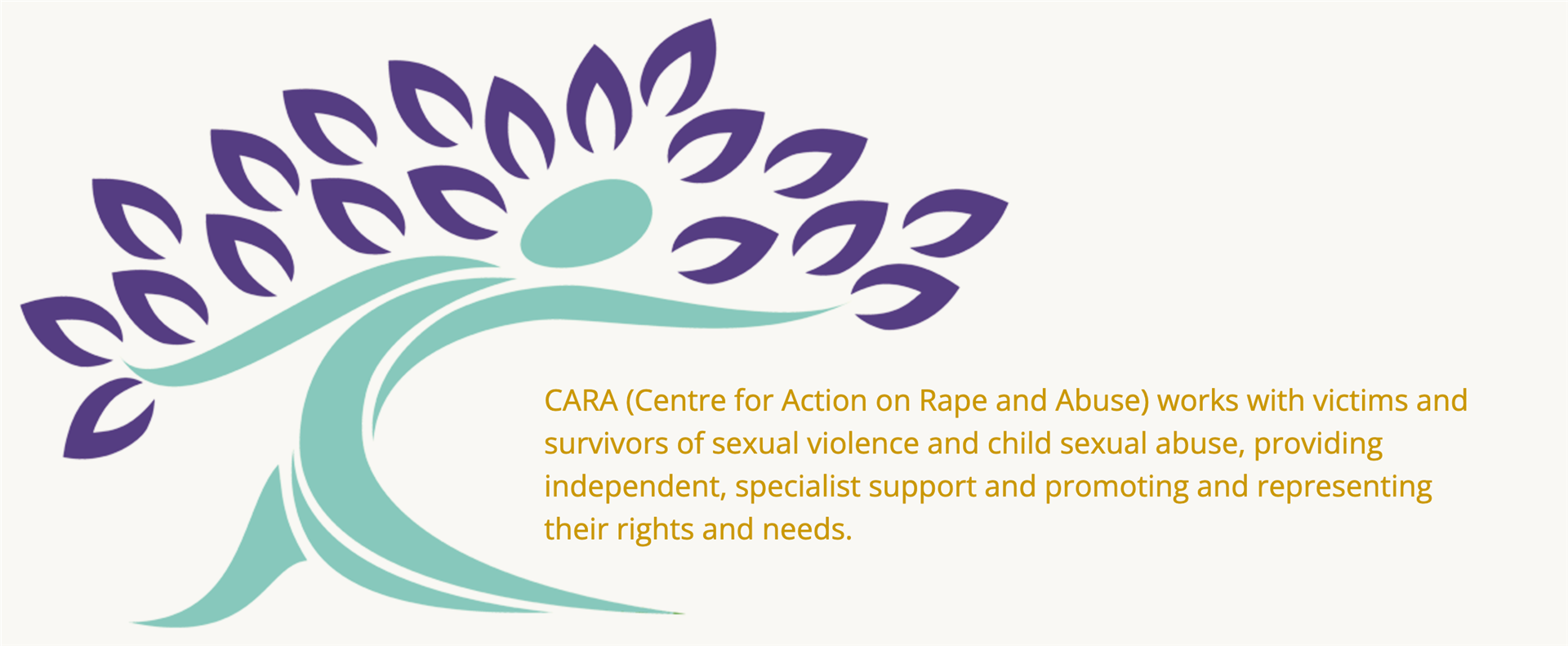 CARA (Centre for Action on Rape and Abuse)
This month the 500 Club committee chose CARA to receive our donation.

CARA (Centre for Action on Rape and Abuse) is a charity working with victims and survivors of sexual violence and child sexual abuse, providing independent, specialist support and promoting and representing their rights and needs.

The charity was founded in 1989 (formerly known as Colchester Rape Crisis Line) and has steadily grown over the years increasing its staff and reputation and extending the range of services they can provide for victims and survivors. It's service area has grown too and now supports people who live in Braintree, Chelmsford, Colchester, Maldon, Tendring and Uttlesford districts of Essex.
CARA is just about to move into a new counselling room, so our donation is well timed and will be spent on furnishing the room.
"A huge thank you to the P&P 500 Club for the donation, which will be used to help us support victims and survivors of sexual violence and child sexual abuse. We very much appreciate your support!" Helen Parr, Chief executive, CARA.
https://caraessex.org.uk
January's Donation - Double Donation Month!!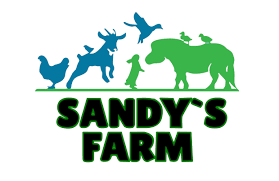 The first of our two donations goes to Sandy's Farm which is based in St Osyth, Essex. Sandy's Community Care Farm was set up in 2020. As parents of children with learning difficulties the founders, Sandy and Gary knew first hand the calming and therapeutic effect animals can have on children. Having just moved to a bigger site, the farm has many plans not only providing a therapy farm for their local community but to provide placements for volunteers from organisations that support people with learning difficulties and neurodiverse backgrounds who would work alongside university students.

As you can see from the message below from Gary, the farm is over the moon to be selected for this month's donation and plan to spend your donation by growing food to support the local food bank.
'Thank you for your email what brilliant news !! Its so difficult being a new charity to get funding and this really means a lot to us, we are looking to purchase items for a Community Gardening project that will grow and give away any produce to local foodbanks.
Thank you so much all involved in nominating us.' https://www.sandysfarm.org/
GO4 Cafe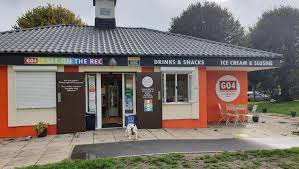 Our second donation goes to The GO4 Cafe in Colchester. You may well remember back in 2020 when we donated to GO4, due to lockdown they had to close the doors of their community cafe and turn their attention to delivering food parcels to vulnerable individuals and families in the Old Heath area of Colchester. Since then, the cafe is back up and running, they have started a bike kitchen where residents can come along and get their bicycles checked out and now are seeking funding for skills for life training. Teaching people how to fix, plant, cook and be self sufficient which will benefit so many people struggling to maintain their everyday needs.
November's Donation
Wellies-On Therapy Farm in Abberton
Wellies-On are based in Abberton and the staff there run a care farm with occupational therapists. They support children and adults from all different backgrounds via referrals from schools, colleges, and social services. They have the farm and can do pop up/flat pack farms if it is difficult for an individuals or groups to get to them.
As they are a Community Interest Company, Wellies-On relies heavily on donations and financial gifts, when we contacted them last week they were overwhelmed to have been chosen to receive our donation. They have recently been working on building a guinea pig village (Guinea Pigs being hugely popular with all those that visit there!) which is still incomplete. The staff there are currently compiling a list of items they need,
http://www.wellieson.com/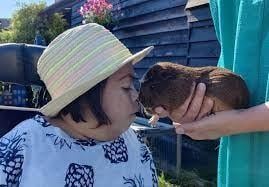 Honeywood School Food Bank
One of our members whose children attend Honeywood School emailed me earlier this month following a face book appeal on the school's Facebook page. The school are planning to set up an initiative to provide a Foodbank within the school grounds to provide food to the community surrounding them. All they needed to get the scheme off the ground was a secure shed to store the items.
Following the appeal, the school was contacted by a local company who pledged some funds and now that they have received our donation they can go ahead and get the food bank off the ground.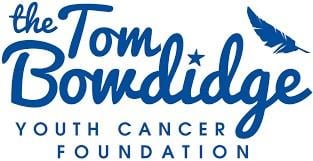 The Tom Bowdidge Foundation
For those who have not heard of Tom Bowdidge, he was an incredible young man who dedicated the last year of his short life raising money and awareness to help young people with a cancer diagnosis. Tom died in 2013 and since then his parents have been fulfilling his aspiration.
To date they have donated £176,000 to provide emotional and practical support for patients and their families, £403,000 to develop targeted treatments for teenagers, and 23% of their funding has been used to create age-appropriate environments in hospitals.
https://www.tombowdidgefoundation.org/
October's Donation
A Day for Gray - Fundraising for Edith Borthwick
'A Day for Gray' is a fund raiser set up by the parents of Gray, a young boy who attends The Edith Borthwick Special School in Braintree, Essex. The school provides a high quality education tailored specifically for the individual needs of the 248 pupils aged between 3-19 who attend there. Due to the current economic climate, all schools require additional funds and it is with this in mind that Gray's family decided to set up a fund raising scheme to raise money via their Go Fund Me Page for much needed specialist playground equipment.
I have been in contact with Victoria Faulks the chair person of FOEBS who asked me to pass on her gratitude for your donation.
'I'm delighted that Palmer & Partners 500 Club have agreed to support us too! Thank you and your members so very much! I'm sure your endorsement will also mean a great deal to Gray's parents'.
'FOEBS is enormously grateful for the support of our families and local businesses who recognise that anyone can make a difference to our learners, all of whom have mountains to climb . The additional resources our school needs can only be achieved through the generosity of others. As a small team of volunteers with big ambitions for our learners, every penny will be spent wisely and have an impact on the learning, development and happiness of the most wonderful children and young people.'
If you would like to more information on 'A day for Gray' and the amazing challenges that the family are undertaking to raise money please follow the link below.
https://www.gofundme.com/f/a-day-for-gray-fundraising-for-edith-borthwick?utm_source=facebook&utm_medium=social&utm_campaign=p_cp+share-sheet&fbclid=IwAR32n0rx6ku4NEgrIBh_VjJCmgKnzIOATQdasAW0ucBBHPoA8FhD04ITq60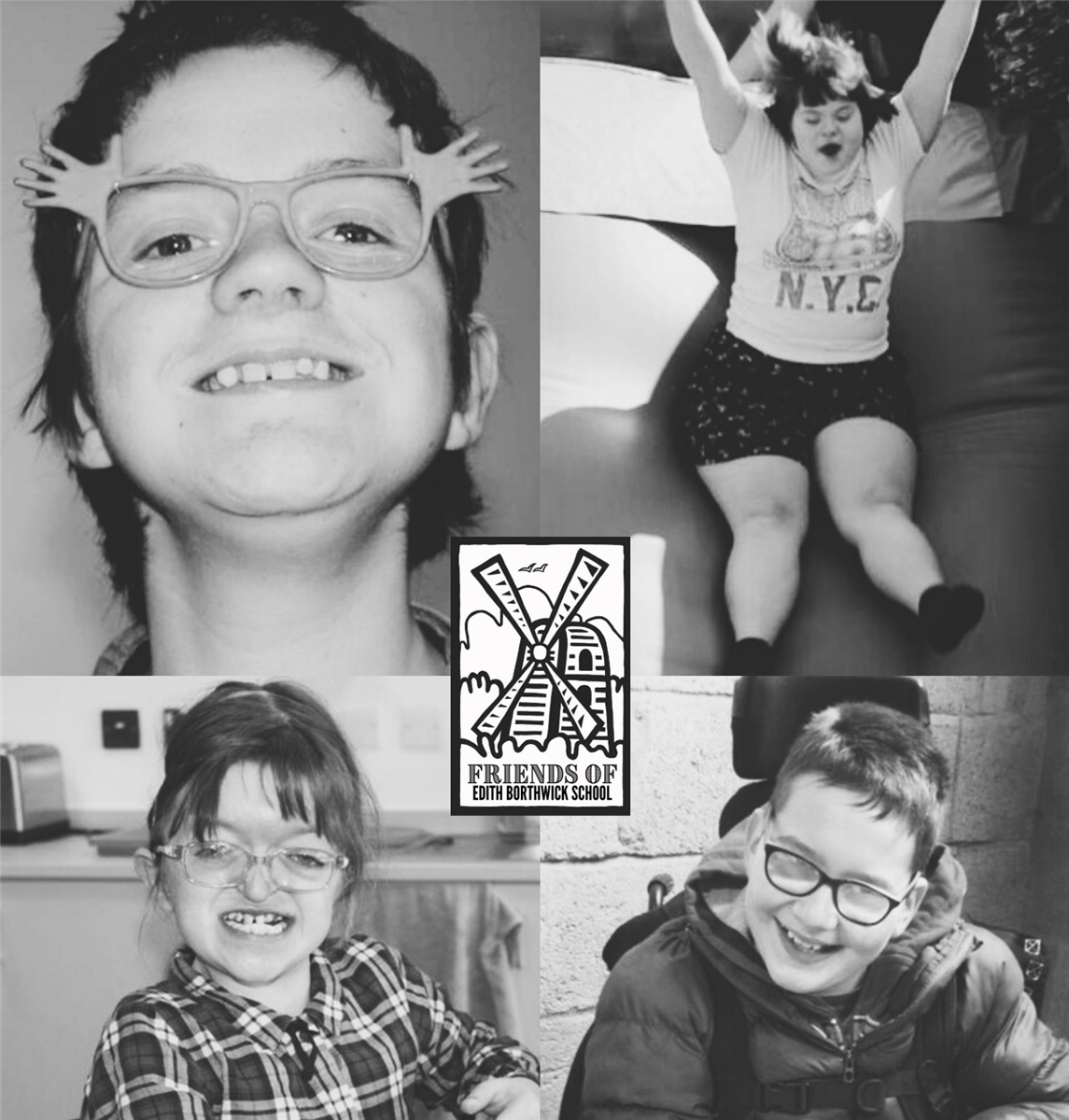 September's Donation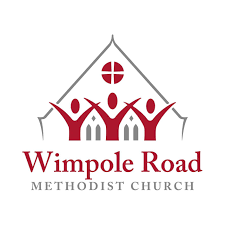 Wimpole Road Methodist Church in Colchester is a vital hub in the community. It provides many projects including free coffee mornings which cater not only for the general community, but provide help and advice for those more vulnerable. They also provide, along with CBC a free IT Help Hub once a fortnight. There is a Community Larder where they provide for anyone who is needy. Not forgetting a Toddler Group and Holiday Club for the children. They work very quietly providing help wherever needed.
The organisers need to replace 5 round tables to be used for their Toddler Group and various refreshment events. Their current tables are foldable and are becoming unsteady. They would like to replace them with more stable, stackable tables with fixed legs, which are slightly larger than the current ones. This would mean that the elderly would be able to put weight onto them and the toddlers would not tip the tables over.
I am pleased to let you know that the tables have already been delivered, the group were so appreciative and will be using them straight away. It's clear your donation has made a real difference to not only them but the whole community.
https://wimpoleroadchurch.org.uk/groups-activities/holida
y
-club/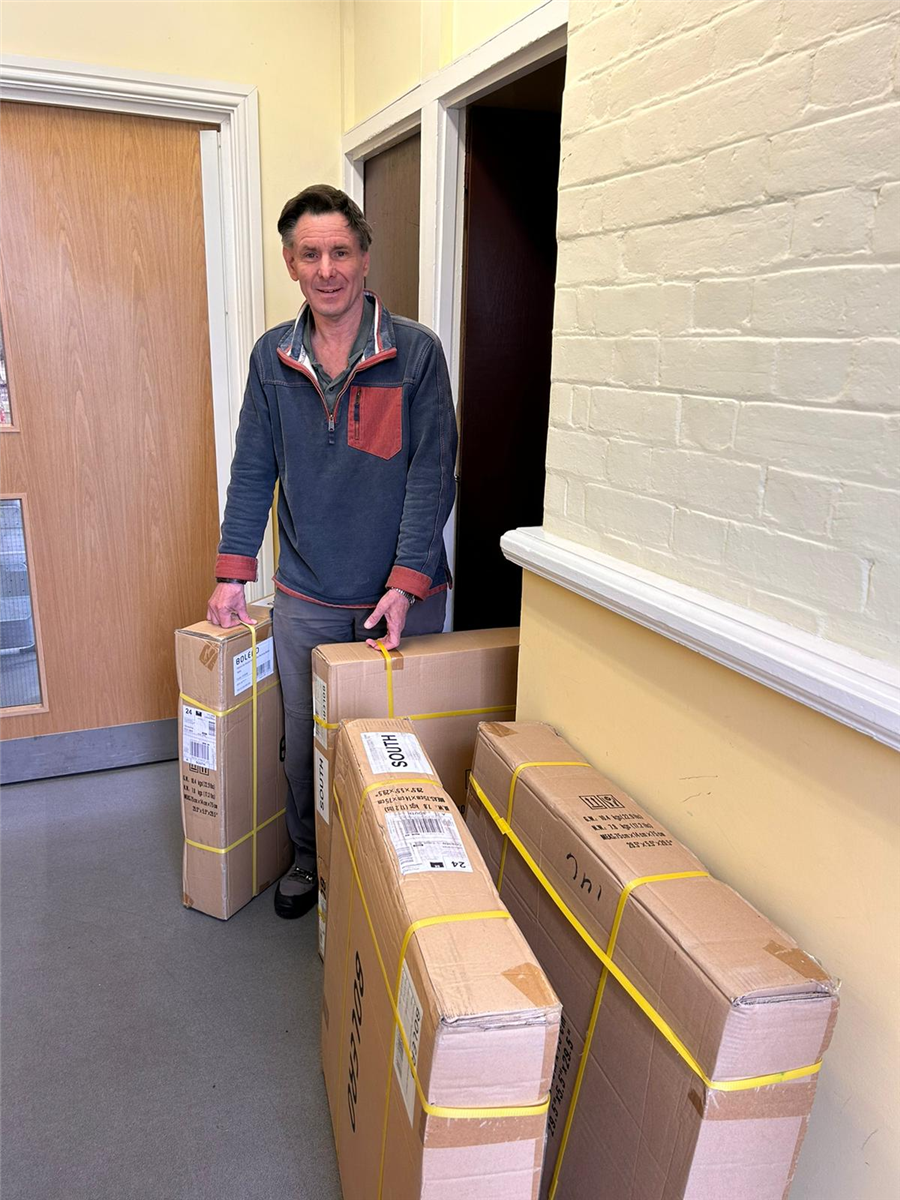 August's Donations - DOUBLE DONATION MONTH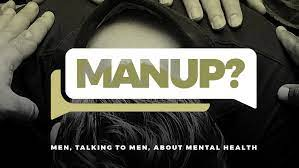 ---
MANUP - Male mental health support
Three times as many men as women sadly die by suicide and it is the leading cause of death of men under 50. The gender stereotype that men should be strong instead of talking about their emotions, which may be seen as a sign of weakness, may be the reason behind the many undiagnosed and untreated cases of mental health problems among men.
The Manup mental health awareness charity, promotes men's talking by displaying stories, having conversations, and discussing solutions in different ways. It challenges the term 'man up' by encouraging men to be brave by speaking to someone rather than keeping silent and struggling.
For more information
https://www.manup.how/
THE IPSWICH BABY BEREAVEMENT GROUP
For over 12 years, The Ipswich Baby Bereavement Group has supported families during and after the loss of a baby. The support a family receives after such a tragic, life changing event can be pivotal to their journey through the grief.
The groups meet to provide friendship and understanding in an informal atmosphere, which encourages open and honest conversation, sharing experiences and the day to day coping mechanisms of grief. This is especially relevant around landmark dates in the year.
I have contacted the group and they plan to use our donation to purchase items for the refurbishment of their family room. This is a dedicated room where families have their babies and spend time with them making precious memories. The group plans to replace furniture, soft furnishings, flooring and bathroom fittings to make it a comfortable and homely space.
https://colchesteripswichcharity.org.uk/baby-bereavement-group/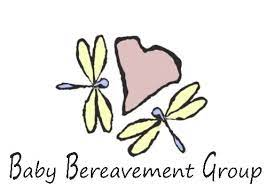 July's Donation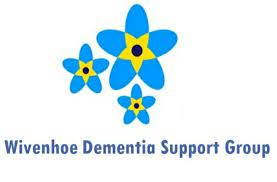 With an estimated 850,000 Dementia sufferers in the UK, it's almost certain that at some point dementia will touch and shape our lives in one form or another.
This month we received a nomination for a dementia support group in Wivenhoe which works with the local community to provide support and information for people affected by dementia. The group maintains a list of organisations and contacts to help signpost the residents there if they have any concerns or questions regarding dementia whilst at the same time encouraging the locals there to become 'dementia friends'. (https://www.dementiafriends.org.uk).
Last summer the group initiated The Friendly Club & Cafe which is based in St Marys Church on Thursday afternoons and is run by volunteers. The Friendly Club & Cafe is open to all the community who wants to pop in and especially welcomes people with dementia and their families which enables all to meet people and socialise amongst friends and in great surroundings.
I am waiting to hear back from the group on how they would like to receive our donation.
June's
Donation
Abacus Kindergarten's New Mother & Toddler Group
This month we are making our donation to Abacus Kindergarten which is based in St Johns Estate in Colchester. The nursery plans to hold a free Mother & Toddler group for children that do not currently have access to a nursery. With the current economic situation in mind, groups such as this will be a real life line for families and now with the help of your donation they will also be able to provide a healthy packed lunch for all the toddlers that attend. As you can see from the nomination below, Abacus will use your donation with great effect and it will be much appreciated.
Whilst early years nurseries are under quite tight budget constraints ourselves, we are seeing more and more families that are struggling to make ends meet and are feeling isolated but unable to access paid social activities (Go Bananas etc.). We feel that we need to do more to help families with very young children and had this idea which will utilise our building for free. We will run it with volunteer staff and hope to start over the summer break to help parents during the school holidays. If, with your help, we could also fund some extra games and a free lunch, this would be a great addition and also ensure that all children have a healthy lunch box.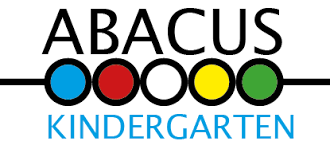 May's Donation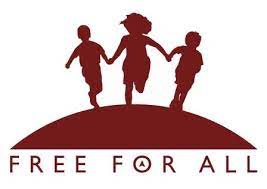 Free For All is a scheme which insures that all children that attend North Primary School in Colchester have the best possible opportunities and chances, no matter what their background is, regardless of income. ethnicity, family circumstances or disability.
The project has enabled all school trips to be paid for and whole year groups to attend extra curricular lessons such as music and swimming lessons without having to approach parents for a contribution. With the cost of living crisis already impacting family life, scheme such as this are vital to give children in our community the all round education they need.
Mr Garnett was delighted that Free for All was nominated and chosen by The 500 Club committee this month and is currently decided how your donation will be spent.
April's Donations - Double Donation Month
Brightlingsea Foodbank
Our first donation this month will be to The Brightlingsea Foodbank a satellite site of Colchester Foodbank. As we are all aware foodbanks are becoming more and more vital and with the current cost of living crisis, it seems that they will become even more crucial in the coming months.
Win Pomroy, coordinator was over the moon when she heard of our donation, she has given us long list of items which we plan to deliver next week and has written the following;
Brightlingsea Foodbank was opened at the beginning of December 2015, following an article in the local Daily Gazette This detailed the difficulties encountered by anyone living in the town who needed the help of a foodbank. The nearest one was Colchester and people could not always afford bus fares or fuel for a car. Win Pomroy, newly retired and looking at trying to give something back to the community she and her family had lived in since 1970, contacted the manager at Colchester Foodbank – the rest was history! Brightlingsea Foodbank was born. Today, although in partnership with Colchester Foodbank, who pack our food with food donated from Brightlingsea, we run independently. The Town Council allow us the free use of the Parish Hall and we run a 24/7 service for anyone in need of food in our community & surrounding area. During the Covid pandemic, a delivery service only was put in place and a dedicated group of volunteers ran this for two years. The volunteers, with the foodbank since initiation, are amazing! During that time, with donated monies, we added fresh food to the food packs and introduced 'top ups' for domestic fuel cards or keys. We are now researching giving vouchers for out local butchers and greengrocers, so clients can have the independence to choose some of their food. It has been, and continues to be, a very fulfilling challenge to keep our foodbank going, but Brightlingsea Foodbank is now an accepted part of our community, albeit one that we really would like to see not needed in the coming years!

Colchester Young Carer's
Young Carers are children as young as five years old, and any young person aged under 18, whose life is restricted in some way because they look after someone else on a regular basis.
There are approximately 10,000 Young Carers in Essex and 700,000 across the UK . They may be the main carer, or provide partial care for their mother, father, brother, sister or other family member.
The person being cared for may have a long-term illness, a physical or sensory impairment, learning difficulties, mental illness or be affected by alcohol/substance misuse.
There are a number of young carers clubs across Essex providing a fun and supportive environment for incredible young people to find some respite from the responsibilities they face. We are waiting to hear back from them as to how they would like to receive our donation so I will update you further next month.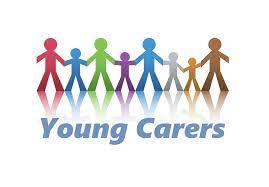 March's Donation.
Colchester Blanketeers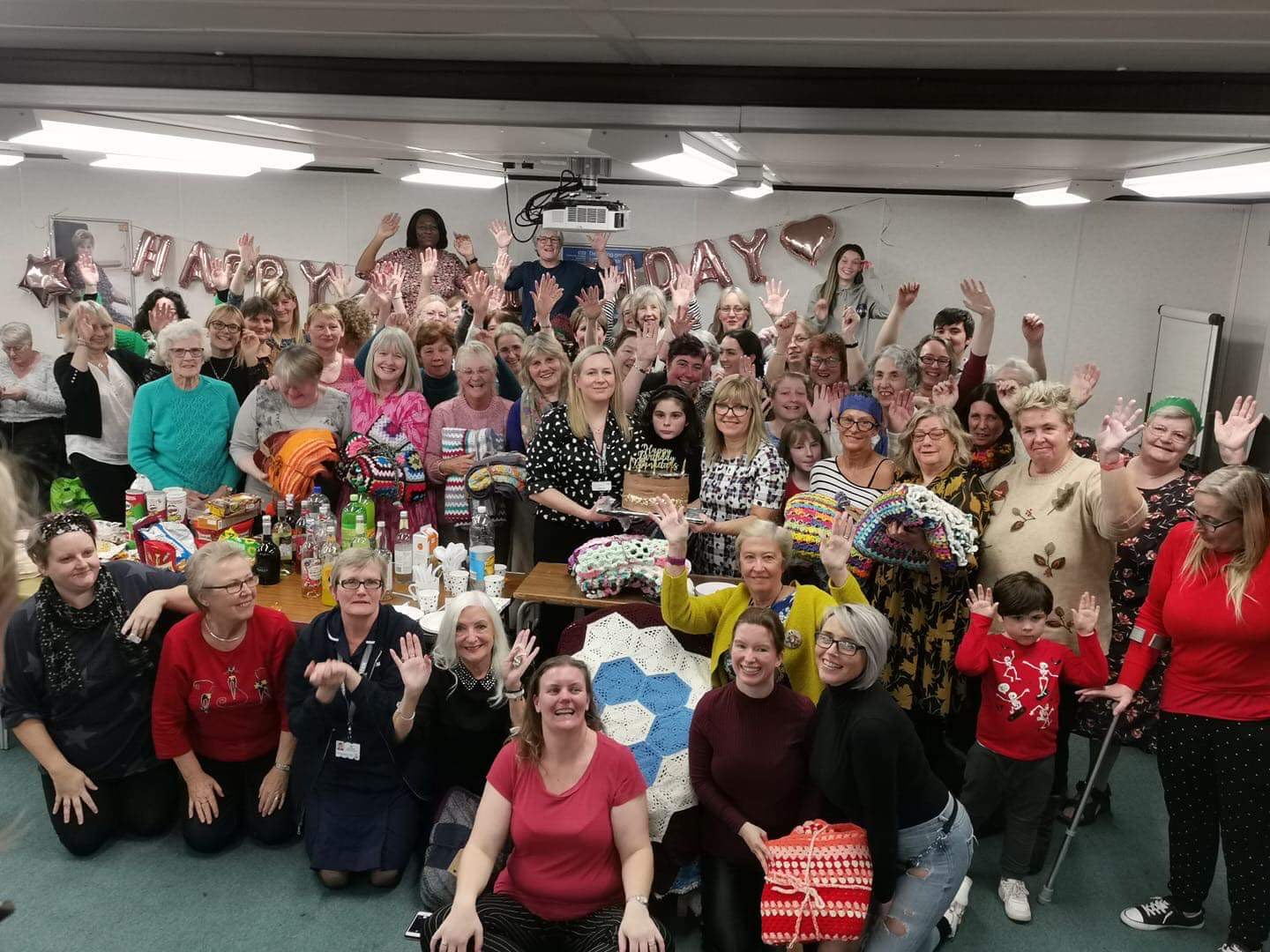 Colchester Blanketeers are volunteers who feel passionately about providing comfort during end of life care. The Blanketeers meet fortnightly at Colchester hospital and knit/crotchet big beautiful, colourful blankets which cover the patients bed, the staff spray the blankets with the patients perfume/aftershave which helps provide a familiar, comforting and less sterile environment for the patients and their family.
Blanketeers have also now started to provide the Hospital with Bereavement Bears to give to younger relatives and we are also supplying the Hospital and other organisations with Twiddle lap blankets and twiddle muffs for Dementia Patients.
Having spoken to Susi Long who founded the group when she lost her mother, I know the group are overwhelmed by our donation and will soon be purchasing £500 worth of wool with the vouchers we have purchased for them.
https://www.facebook.com/Colchesterhospitalblankets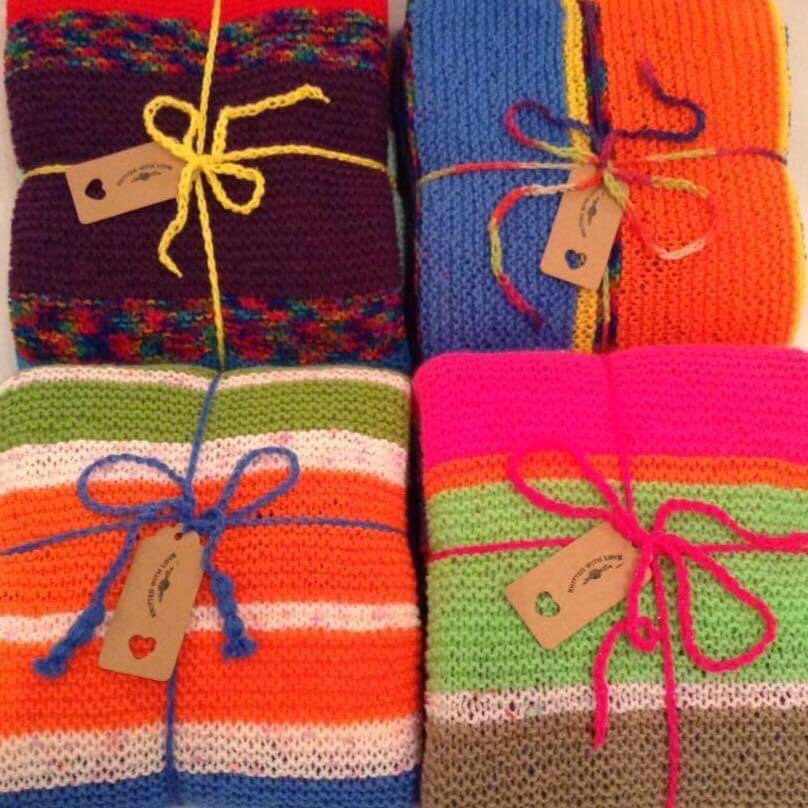 February's Donation.
Refugee Action Colchester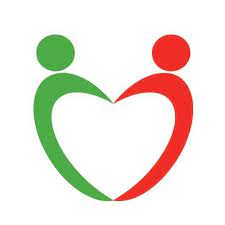 Refugee Action is a voluntary organisation working with refugees, asylum seekers and people with no recourse to public funds. They offer assistance and support to help with the challenges of settling in a new town, foreign language, job markets and cultural norms.
With the horrific events happening in Ukraine, this donation seems particularly timely. I contacted Phillip, the operations manager, last week to see how our donation would be best spent. As you can see from his reply below your donation will make a real difference to people currently seeking refuge in our area.
'There are 100 asylum seekers in a hotel just outside Colchester with nothing to do all day. These are people with significant mental health issues, and any distraction can be really valuable. We have already secured two table tennis tables which have proven to be really popular, but today we asked if a bar football table would be welcome and they were really keen.'
For more information of Refugee Action Colchester -
https://refugeeactioncolchester.org.uk/
Blake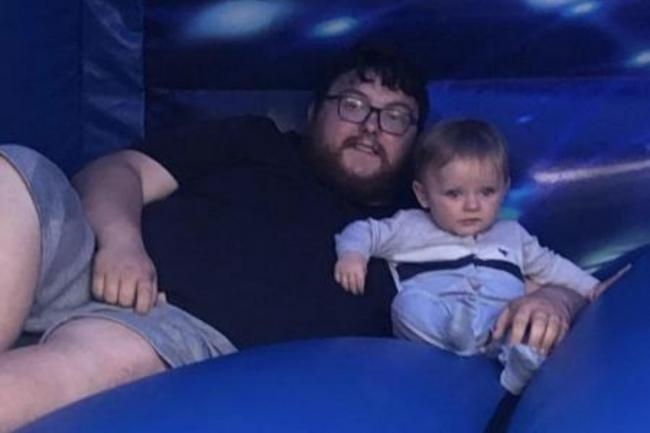 A Colchester family have recently been devastated by the sudden death of a young father, Blake Wicks. Blake was just 22 when he unexpectedly died in the early hours of the morning. His brother Dean is now fundraising to support Blake's girlfriend and 18 month old son.
The family were overwhelmed by your donation and passed on this message of thanks.
'Thank you so much for getting in contact, that is amazing and I thank you all and your members from the bottom of our hearts. It means so much to us to see so many kind people out there when we are going through some of the darkest days of our lives.'
If you would like to support Blake's family further see link below :-
https://www.gofundme.com/f/blake-wicks
)
January's Donation.
Our first donation of 2022 goes to Inclusion Ventures, a charity based in Jaywick which set up a drop in centre in 2002 on The Percy King Estate when it became obvious that the young people there needed support. At that time youth crime was high and due to outreach work there was a realisation that young people felt excluded which only exacerbated anti-social behaviour.
The specialised staff at Inclusion Ventures understand the challenges and issues faced by young people and offer them a safe and trusted environment where they have access not only to fun activities but emotional, educational and specialised support should they need it. In addition to this the group runs Bike Kitchens in Jaywick and Clacton where the local community can visit to learn new skills based around fixing and maintaining bikes, promoting an inexpensive and healthy mode of transport
This week I spoke to one of the leaders who was thrilled to have been nominated. She has decided to share the news with the young people there and ask for suggestions on what they would like us to purchase for them. So, I will keep you updated on how your donation is being spent.
December's Donation.
£2000 of donations this Month!!!!!


I am excited and proud to let you know that this month we have donated an incredible £2000. In addition to our regular donation we have donated £500 to 3 other local organisations in need of extra funds. This is all thanks to the sale of our very own charity Christmas cards. I want to say a big thank you to the artists Nicola Burrell, Sophie Eels, Victoria Frank and Alison Taylor-Willis for creating the beautiful designs and also to all of you who supported us by purchasing cards by not only sending your Christmas wishes to your friends and family but by helping local charities at the same time. As you will see below our Christmas card project turned into a great success!
Monkwick Munch Club
The Monkwick Munch Club is no stranger to The 500 Club and received our first monthly donation back in December 2019. Maureen Powell, the founder, has dedicated her life to ensure children and families across Colchester don't go hungry. Back in 2018, Maureen recognised a need to provide a hot meal to the children of families on low income during the school holidays, so set up The Munch Club. Since then the need for this support was so apparent that a further three sites across Colchester have opened. Maureen is an inspiring lady who actively improves families lives, our donation will help her continue to do so.
https://www.gazette-news.co.uk/news/18610626.munch-club-maureen-powells-kindness-food-thought/
Wheels for all
Wheels for all is a national organisation which has recently launched in Colchester. This group provides an opportunity for children and adults with disabilities to engage in cycling activities by utilising specially adapted cycle and facilitated by fully trained leaders. Wheels for all were delighted to have been chosen and plan to spend our donation to purchase new equipment.
https://www.gazette-news.co.uk/news/18063588.northern-gateway-offer-wheels-cycling-sessions/
Beau's Autism Dog
Life can be very challenging for 5 year old Beau who has ASD, even the things in life that seem tiny to us can become very difficult and stressful for Beau and when his parents visited an assistance dog they discovered just how beneficial these highly trained therapy dogs can be, making people with autism feel calm, secure and safe. Since then, Beau's parents have endeavoured to raise the funds needed to provide Beau with his own autism dog. The family were overwhelmed that they were chosen to receive our donation and I am glad we can go some way to making them achieve their goal.
GO4 Community Cafe
The GO4 Community cafe is an old friend of The 500 Club, we have made previous donations and they are firm favourites in our monthly nominations. The cafe is run by Piter & Pepi who tirelessly support the community surrounding the cafe by not only providing a meeting place for the whole community irrespective of their needs but during the pandemic have supported the food bank by identifying and ensuring individuals and families in their area and providing them with food. With the prospect of a difficult few months ahead, the GO4 were very grateful to receive our donation.
November's Donation.
November is our birthday month so to celebrate we have made a double donation.
Louise
Our first donation will be paid to the family of Louise. Louise was a bright young women who tragically and very suddenly lost her life a few weeks ago, the cause is yet to be known. Louise was known personally by staff in our Clacton on Sea office, who described her as a beautiful soul and who will be missed by all that were lucky enough to have met her. Louise's family have limited funds and our donation will help to pay for a headstone.
Having been in contact with Louise's mother, I know how much she truly appreciates our support. Whilst she endures this devastating time, she was overwhelmed by our generosity which I found and continue to find very humbling. With the festive season on our doorstep this seems all the more poignant.
Essex Police Giving Tree
You may remember that last December we purchased £500 worth of toys and donated them to 'The Giving Tree' which is a scheme run by Essex Police. The Giving Tree distributes toys and gifts to children and young adults who are underprivileged and wouldn't otherwise receive gifts. This year we plan to split the toys between the Clacton-on-Sea and Colchester Giving Tree.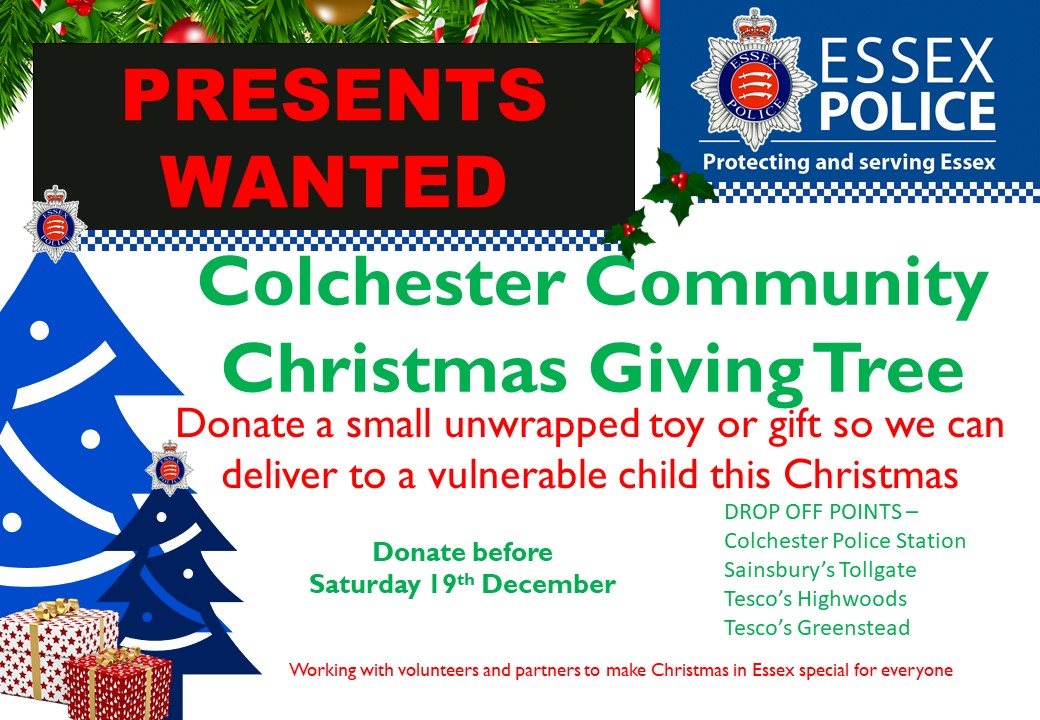 October's Donation.
Victim of Sepsis
Following a nomination from one of our members, highlighting the story of Mark and Pauline, a couple from Colchester whose lives have been truly turned upside down over the past few months our committee felt that this months donation should go to helping them in some way.
Tragically, Pauline lost her brother in July after he had suffered a sudden cardiac arrest following a short illness. Whilst the cause of his illness was unexplained at the time, he had suffered a dog bite from a newly acquired dog which he had purchased to alleviate his feelings of loneliness. Consequently, Pauline and Mark went on to re-homed the dog but it wasn't long before Mark also had been nipped and within days became gravely unwell. It became clear that the bites had caused Sepsis in both men.
Thankfully Mark was admitted to hospital in time to save his life but Sepsis is a cruel condition and sadly Mark has lost both of his legs and most of his fingers. I spoke to Pauline last week, she was overwhelmed by our donation and asked that I relay her gratitude to you all. For now, we are holding onto our donation as Pauline wants to be sure of what she may need to make their home more accessible for Mark. I will of course keep in contact with Pauline and update you when I have more news.
https://www.gazette-news.co.uk/news/19650913.devastated-wife-tells-two-dog-bites-changed-familys-lives/
Sepsis is a hidden killer and something that we should all be aware of. For more information see below
https://sepsisresearch.org.uk/?gclid=Cj0KCQjwlOmLBhCHARIsAGiJg7k6OjbBhPx9y8r-CjdC7m0HuW4n1qqEDl5QpQ5jXCpY-kSeKGC29d4aAk0PEALw_wcB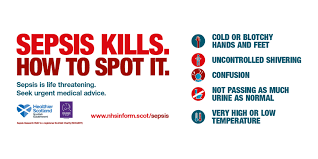 September's Donation.
Thanks to the incredibly generous donation of £500 from The Raring to Row team we are able to make 2 donations this month, the first of which is The Colchester CAP Debt Centre.
The Colchester CAP Debt Centre is an independent charity, set up in March 2013 with the objective of helping to relieve poverty in Colchester through advice to people who have lost control of their finances on account of spiralling debt. They do this by:
Taking a full picture of a client's finances
Providing the client with a budget to stick to and a route out of debt
Stepping in between creditors and clients – clients pay into a CAP Plan and CAP negotiate with creditors on their behalf
Provide support through this journey from a huge team of befrienders and volunteers.
For more information on the debt centre click the. button below in the meantime here is a message from the Chair of Trustees, Jonathan Ewbank.
"What lovely news. We are very grateful to Palmer & Partners for this donation so please pass on our thanks to the trustees of the 500 fund. I can tell you exactly what it will be spent on. We are soon to appoint a new debt coach, ready to start on January and she will help us to bring down our waiting times for client meetings, which is currently at over 8 weeks, now that we are getting back to meeting clients again in their own homes (or at third party locations). Each debt coach needs a laptop with the right specification and we are about to acquire one which happens to be for almost exactly £500 ! So that is what your kind donation will cover, helping our new debt coach to be properly equipped when she starts in January and ready to help those in Colchester who need our help to solve problem debt".
Suffolk Animal Rescue was set up in 1997 by Jayne Roberts. She feels passionately that all dogs and cats irrespective of their breed or cost implications for rehabilitation should receive the help they need and a good prospect of rehoming. We have all seen the news reports on how the demand for puppies and kittens have soared since the beginning of the pandemic, sadly this has a knock on effect with pet rescue and rehoming centres. I know our donation will make a huge difference to Jayne, her team and all the animals she cares for.
Jayne is currently compiling a shopping list of items for us to purchase and I'll feedback to you in our next newsletter how we helped
August's Donation.
This month our attention was drawn to the difficult subject of domestic abuse when one of our committee members was contacted by an Ipswich based social worker. A young, single mother of 3 young children, one with additional needs, had been in desperate need of safe and secure accommodation which social services was able to provide for them. However, as she has very little funds and is literally starting from scratch without any family support there are plenty of basic essentials she just can't provide for herself and her children.
Domestic abuse is a sad reality in our society, cases have soared during the pandemic and whilst men are just as vulnerable to abuse as women it a horrific statistic that 2 women are killed by their partner a week in England and Wales alone with an estimation of a further 3 committing suicide as a direct result of their abuse.
Whilst The 500 Club can't change the world we live in, we can make things a little better for this young Mum striving to keep herself and her children safe. We have purchased a new oven and kitchen essentials for her new home.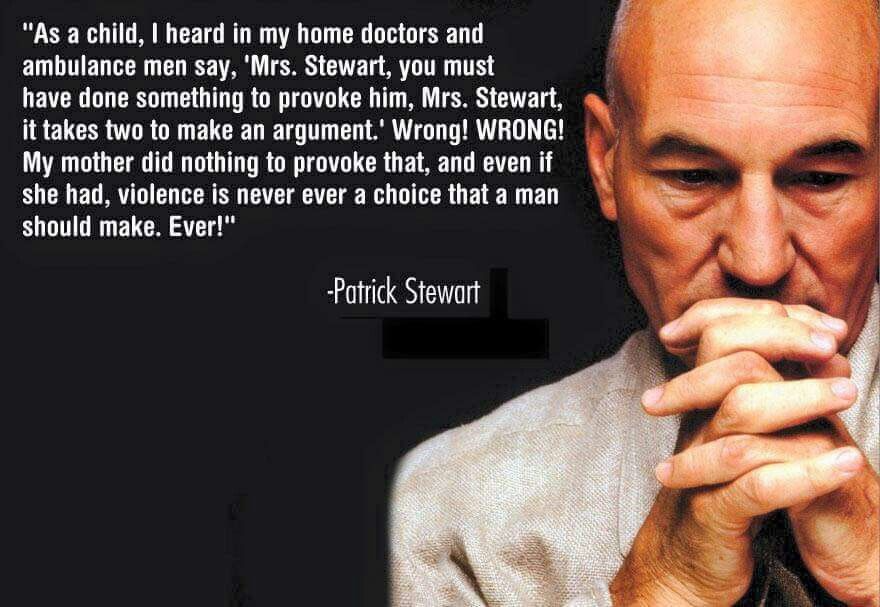 July's Donation.
This month our donation goes to the wonderful
Colchester Gateway clubs
who provide leisure and social activities for people with learning disabilities. The clubs run two evenings a week in Colchester and one in Clacton on Sea, giving its members a chance to socialise in a relaxed atmosphere whilst offering craft and game sessions. More recently the Club has been focussing on 'wellness' and is offering a lunchtime session every Thursday which ensures their members who live independently not only receive a two course meal but take part in a sports activity afterwards.
Mandy Hudson, from The Gateway Clubs, was thrilled to have been chosen by The 500 Club this month and as you can see by her message below, our donation will be put to good use.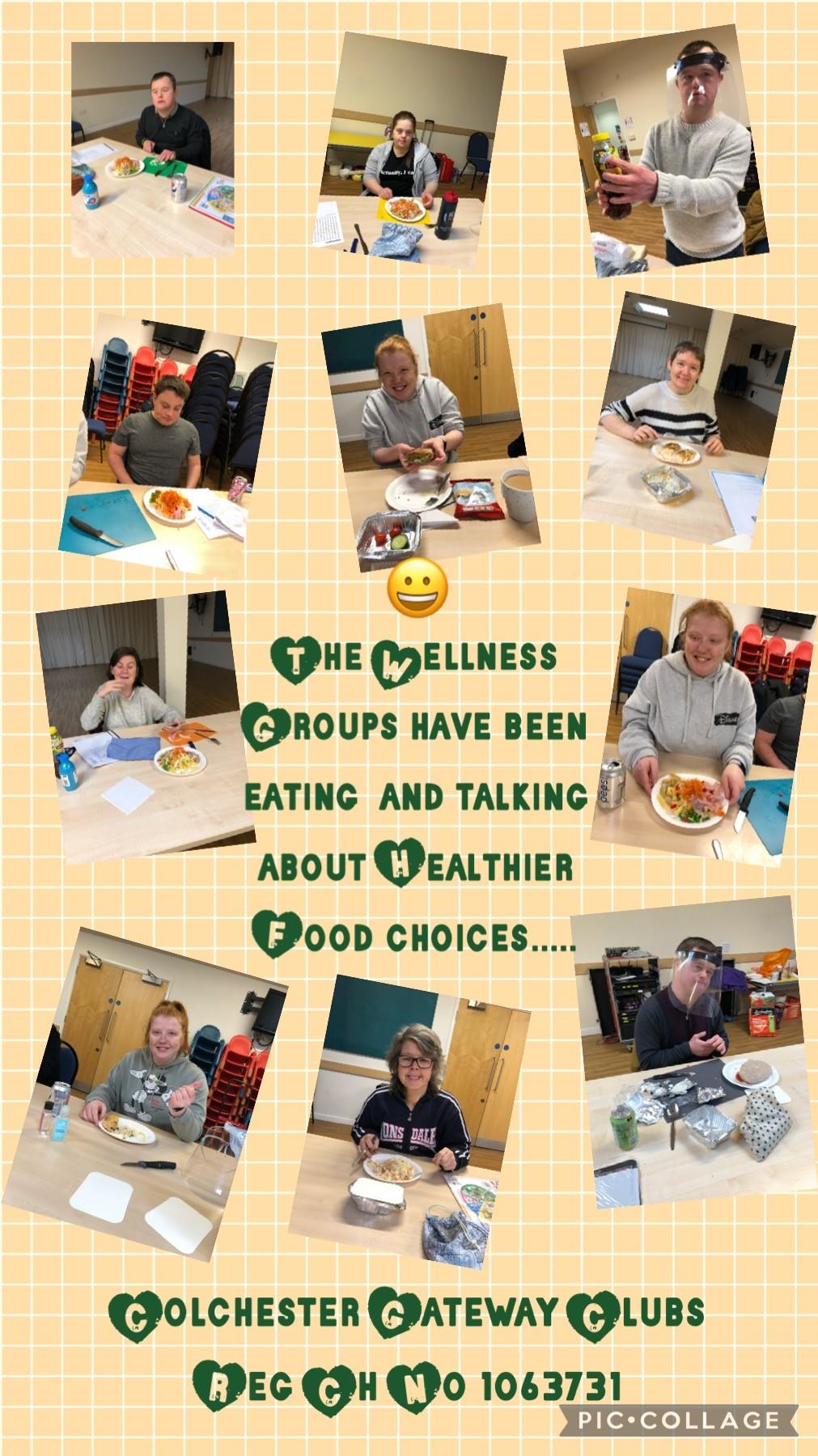 'Colchester Gateway clubs is a local charity supporting adults with learning disabilities. As with other local charities our services have been impacted by the pandemic and during the last year we started a wellness group to support our members with their mental health and general health including healthy eating and exercise. We would like to thank everyone who is part of the Palmer & Partners 500 club for your kind donation of an Echo Dot and funds to continue to provide lunch for our members who attend our wellness group. Your support is greatly appreciated and the impact of this donation for our membership is invaluable.'
June's Donation.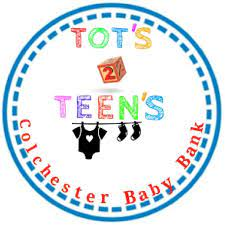 This month our donation is going to a fantastic organisation run by two wonderful women, Barbara and Eunice. These ladies set up Tots 2 Teens to help struggling families clothe their children, since opening they have helped many children from little babies to teenagers by providing clothes, nappies and nursery equipment. They rely totally on donations and were overwhelmed to have been chosen by The 500 Club to receive our donation. Last night I spent the evening purchasing items that they requested which we will deliver to them next week.
Barbara and Eunice have sent the message below to you all expressing their thanks.
Hi Debbie and all of Palmer & Partners 500 Club
Myself and Eunice would just like to say a Huge thank you to you all for choosing Tots2Teens to receive a very appreciated grant from yourselves. We were overwhelmed with gratitude when we received the email informing us. Tots2Teens has been running since November 2018 and we are solely voluntary relying totally on donations. This grant will be invaluable not only just to us at Tots2Teens but also to so many families that we help within Colchester. We look forward to being able to provide families with some much needed equipment of which this grant will enable us to do. Once again many thanks to the 500 Club Members.
Barbara and Eunice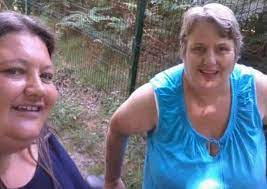 Mays Donation.
This month our donation goes to Teen Talk which is based in Harwich. Teen Talk supports young people who struggle with their day to day life. They offer a safe place to discuss feelings and sort through any issues which may be affecting their lives. I have contacted the charity and as you can see from the email below they were delighted to be chosen:
Thank you so much for your email, we are absolutely delighted that we have been chosen.
Our amazing young people have been running a project called the positive project where they have been decorating disks to put out In the community to keep people positive this has been an amazing project and we have had just over 1300 young people involved in the project so far. It has been well received locally and we would love you to be part of this project by giving more young people the opportunity to take part in this project and We would love to provide some activity packs for young people in the Walton on the Naze and Frinton are particularly to take part in this project.
Please find below some photos attached on the project or you can see lots more on this project in our positive project group
https://www.facebook.com/groups/426046181742748
It would be amazing to provide materials for as many young people we can in the area.
I would like to say a massive thank you so much for your support, we really appreciate it as a small charity, this really helps us to provide so much more to young people.
Aprils Donation.

This month our committee decided The 500 Club donation should go to Stepping Stones Learn and Play Group in Colchester. Stepping Stones was set up in 1991 following requests from parents to give both mainstream children and those with additional needs the opportunity to play and learn together, where their child would not be the only one with additional needs and where staff had knowledge to meet the individual needs of the children who go there.
A integral member of the group's team is William, the pet turtle. Recently, it became clear that William was outgrowing his surroundings and whilst Stepping Stones is a registered charity which relies solely on funding and donations they had no choice but to dig deep into their reserves and purchase William a new home. As you know, finding new homes is second nature to us here at P&P, so it seemed particularly fitting to help William with his. "This is such amazing news, we feel it is so important that the children have the opportunity to interact and be involved in the care of animals. So as you know we have the turtle, William. We are hoping to be able to get some fish soon as the children with additional needs find this very therapeutic." Sue Townsend Group Coordinator.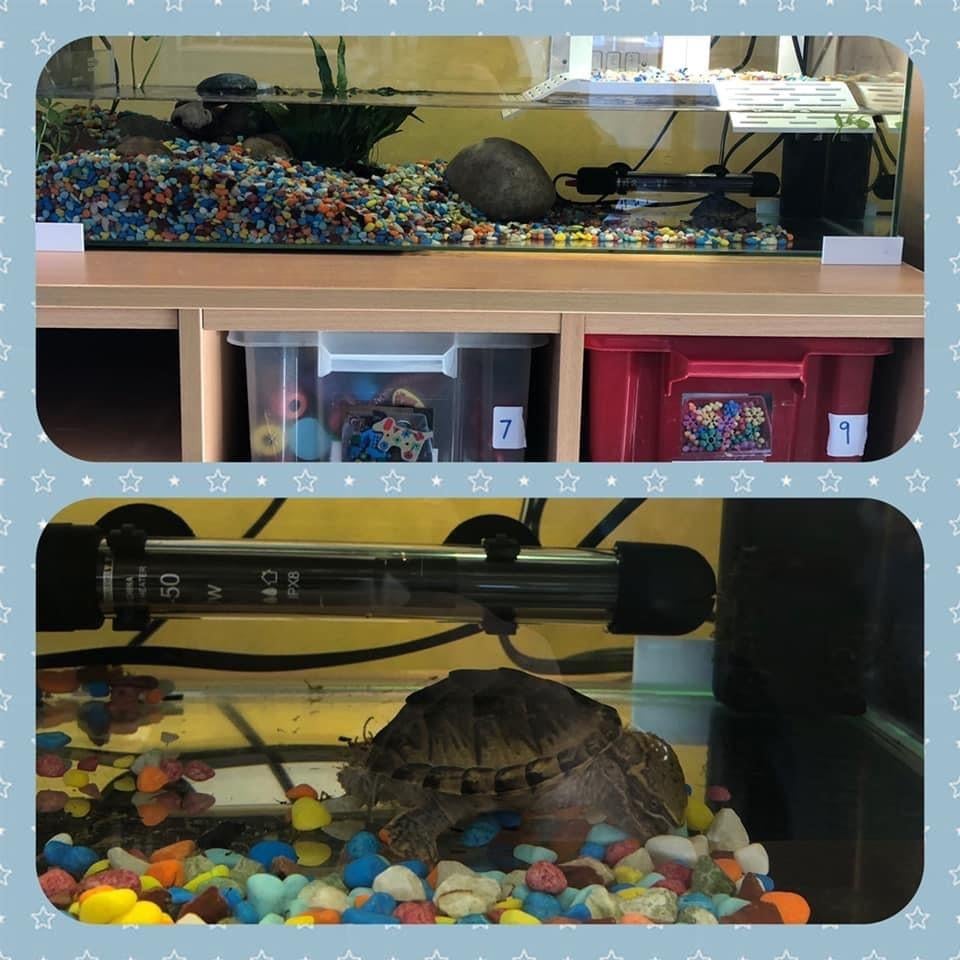 Marchs Donation.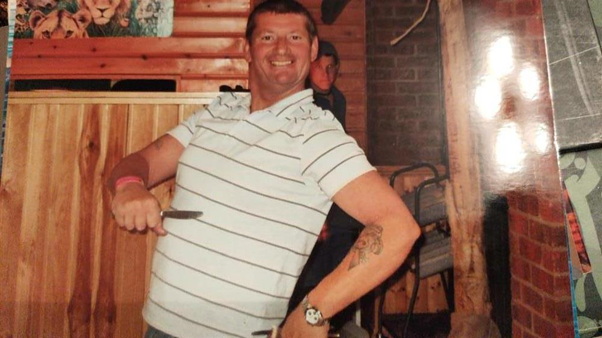 Ross - St Helena's Hospice
Our donation this month has gone to Ross Devereaux who will be running the London Marathon for St Helena Hospice in memory of his father. Ross wrote to me upon hearing of our donation and I think sharing his email speaks volumes.
'In October, I will be running the London Marathon to help raise money for Hospice UK (http://www.hospiceuk.org/). Hospice UK is the national charity working for those experiencing dying, death and bereavement. My dad, Keith, sadly passed away in 2009 after a battle with prostate cancer. Before he passed away both he and my family were provided with help, assistance, care and support from St. Helena Hospice in Colchester (https://www.sthelena.org.uk/). I will never forget the acts of the amazing staff there who helped us all through an incredibly difficult time. Palliative care is difficult to discuss for many people but provides an essential service to ensure those close to passing can live as well as possible until death, where they can then die with dignity. I hope that by raising some money and awareness for Hospice UK we can promote some understanding of the great work that hospices do both locally and across the country and help make people's lives a little easier at a time when they need the support more than ever. This is the second time in three years that I will be running the London Marathon, having previously raised money for the National Autistic Society. I've been a monthly donor to the Palmer & Partners 500 Club since it was created and have seen what great work it does for local charitable causes. I am grateful to Debbie, Meg and the team who nominated me for this incredibly generous donation.'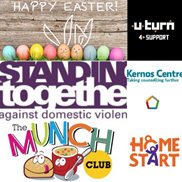 Easter Egg giveaway
We had a fantastic response to our social media campaign to find 5 local causes to receive £50 worth of Easter Eggs. The eggs are currently being distributed to the following organisations who are very thankful to you all and will be dishing out the eggs next week to the children they are involved with.
The Monkwick Munch Club - providing hot meals for children and their families
Lighthouse Womens Aid -
http://lighthousewa.org.uk/
Kernos Centre -
https://kernos.org/
Home Start, Colchester -
https://www.homestartcolchester.org.uk/
Uturn, Clacton on Sea -
https://uturn4support.co.uk/
Februarys Donation.

The Befriending Scheme, Sudbury, Suffolk
This month our donation goes to the Befriending Scheme and more specifically the Friends Community Farm which is based in Assington near Sudbury.
The scheme plans to purchase greenhouse staging (rather than the supermarket crates seen above) to enable them to grow more plants to sell at the local farmers market. As you will see from the message below from Emma Lowery who manages the charity your donation is much appreciated and will make a real difference.
We are a small charity based in Suffolk. The charity has been delivering vital services across the county for the past 30 years. We offer a range of services to vulnerable adults and young people including; one to one befriending services, social groups, out and about groups, advice and guidance and more recently care farming services (involving people in real and meaningful tasks on a small farm). The work we do is vital in reducing isolation and improving wellbeing. We work predominantly with adults and young people who have learning disabilities and / or mental health issues, we support people to build lasting friendships and become part of the community. We have an amazing team of volunteers and paid staff that work tirelessly to deliver these services, as you can imagine the need for our services has hugely increased during this difficult time!
Our Care Farm has been offered a stall at a farmers market in Sudbury, we have begun growing a range of bedding plants and herbs to sell at the market. Your kind donation will enable us to purchase some staging for our polytunnel, the staging will double our growing space and make the working space feel much more professional for our members. We can't thank you enough for you kind donation, we will send some photos of the staging in action once it arrives. Thanks again for your generous donation it really will make a huge difference.
Januarys Donation.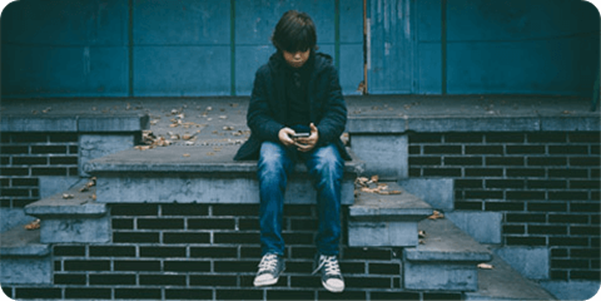 Lads need Dads
Lads Need Dads was nominated by our member Roy Steward. As an award winning, not-for-profit company which is based in Tendring, the group was set up to prevent potential problems and address existing ones where boys are missing a father-figure in their lives, their belief is that prevention is crucial in reducing the growing number of boys coming from fatherless homes who under achieve at school, struggle with mental health, are excluded from school or engage in offending behaviour. They achieve this by providing male-led group mentoring programs, bush-craft survival training, outdoor activities, life-skills training, volunteering opportunities, leadership and Peer mentoring.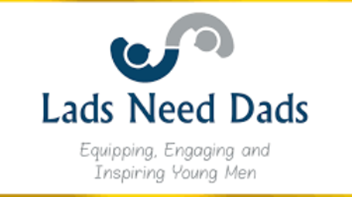 Shortly after the committee met (via zoom of course) I contacted Sonia Shaljean who founded and runs Lads Need Dads to let her know of our intended donation. Sonia mentioned that some of the boys are in need of laptops, obviously due to the current situation with home-schooling to be without one is extremely detrimental. As luck would have it, Roy runs a computer support business in Colchester
(http://www.tcssupport.co.uk)
and has come to the rescue, he has generously refurbished some unwanted laptops free of charge meaning that not only can we equip the boys with the machines they need but can still make our donation to give Lads Needs Dads extra funds to spend on the boys as and when they need to
Decembers Donations.
The Castlegate Centre

The Castlegate Centre in George Street, Colchester is a charity which caters for adults of all ages with a variety of complex difficulties. The centre not only provides educational, art and therapeutic therapies for it's service users but gives valuable respite for parents and carers offering support and a friendly environment to meet. The centre is an independent charity which like so many other small organisations works tirelessly and quietly to provide an essential haven for many that need it whilst being unsupported or financially supported.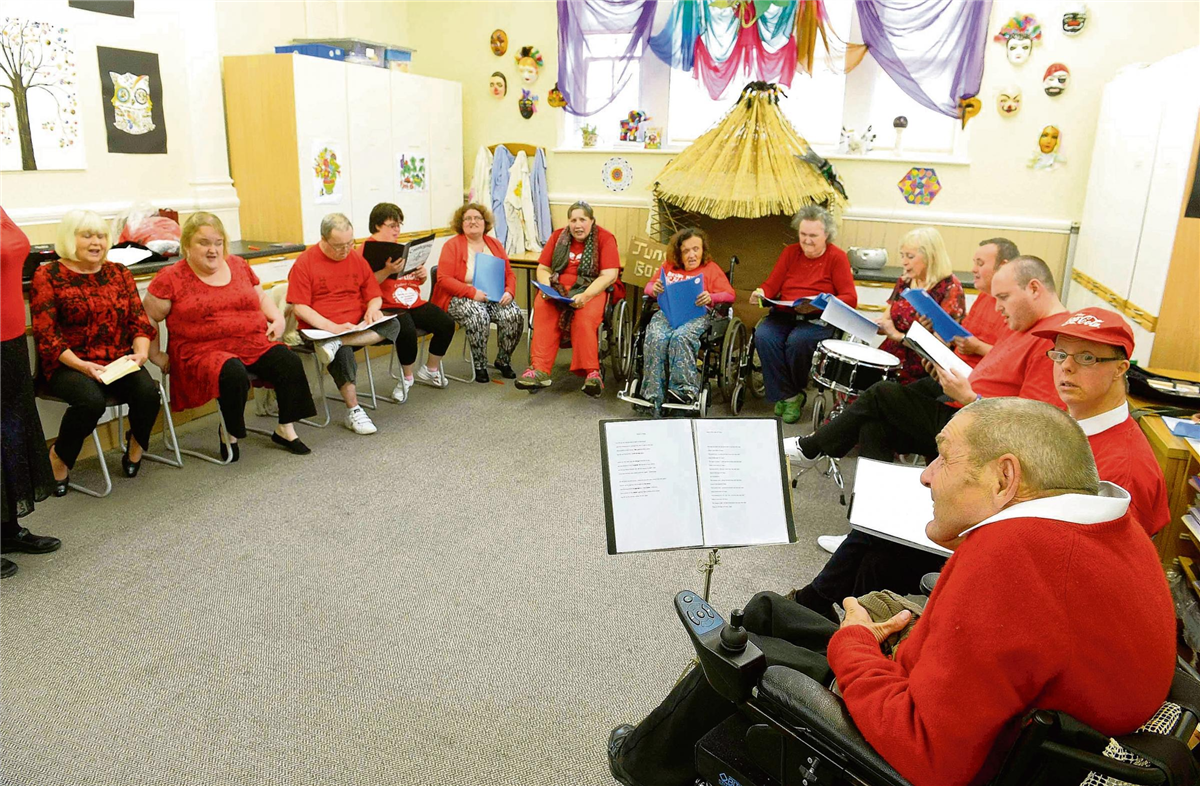 When Sandy French, one of our members, who works at the centre teaching pottery nominated Castlegate as they wish to upgrade the sensory room there, it seemed evident that there was a real need for them to get as much help as possible. Initially, we planned to purchase them a music system to play calming music in the sensory room but we managed to find one for them without cost. We are now in the process of purchasing a new Fridge/freezer and vacuum cleaner so that they can focus their funds on redecoration. As you will see from the correspondence below from Sandy, your donation is very much appreciated.
"On behalf of the Castlegate Day Centre, I would like to offer a huge Thank You to the 500 Club for your proposed donation of a compact music system. This will be so useful in our Sensory Room, helping, among other things, to block out the noise from the main hall. The Sensory Room is very small. It has not been updated in 25 years so our aim in 2021 is to update the entire room to make it even more of a safe, secure, relaxing sanctuary. Our therapist Liz was hoping to use your donation for a new massage chair to make it easier to transfer people from wheelchairs into a comfortable position. However, the chair required is mega expensive, so we thought the music system would prove to be a relaxing alternative. Because the room is small, we do not have space for speakers so a compact system will be absolutely ideal. Music plays such an important roll to all our Service Users, Carers and Tutors/Staff. Castlegate aims to provide a safe, secure and happy place for all. So many people say it is like coming home. The Sensory Room is an inner sanctum where our Service Users can safely relax and let go of the challenges life gives them. We hope to completely redecorate, with the help of another Organisation, replace the outdated lighting system and specialties and generally make an even more restful space. First we must find funds for a new 'fridge/freezer and vacuum cleaner (so boring but necessary), then the Sensory room is our priority. It is an exciting challenge and your very kind and welcome donation has given us a real boost. From the bottom of our hearts, Thank You".
The Exceptional Food Company
During December we ran a 'Lockdown Hero' campaign on social media. Our followers were asked to nominate a person who has gone above and beyond to help others during the COVID-19 crisis to receive a hamper from The Exceptional Food Company. It was humbling to hear of the many wonderful, giving people who dedicate their time and energy to support others. After much deliberation from Committee, Peter Dutch, who founded the Anti-Loo- Roll brigade in Colchester received the hamper.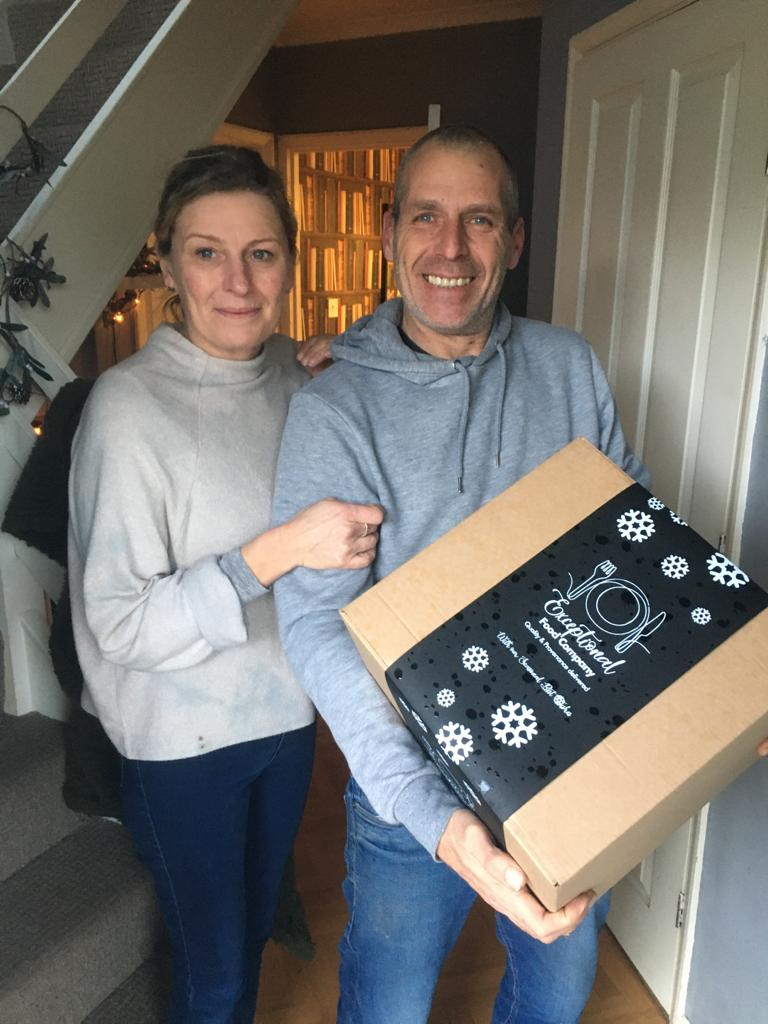 Christmas Jumper Day with a difference!
Thank you to all our Partners, Paul Devereux, Simon Clow, Jon Gallop, Brady Rackham and James Linnett who all agreed to allow their staff members to dress them in these amazing outfits as long as they received at least £50 each in pledged donations. I am pleased to say that this campaign went beyond our expectations and we managed to raise over £500! Our partners obviously need to dress like this more often!!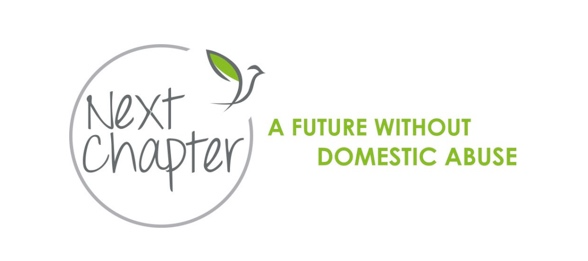 Thanks to the generous money pledged we are able to make a generous donation to 'Next Chapter' (The Women's Refuge). We have purchased 50 x £10 supermarket vouchers which will be issued to women and their children who are living and being supported by the refuge in the Clacton on Sea area.
"Next Chapter would like to give a heartfelt thank you to Palmer and Partners 500 Club on behalf of our many service users who will benefit hugely from your generosity. We support a considerable number of domestic abuse victims and their children in the Tendring area, many of which who are struggling to make ends meet for the most basic items as a consequence of their situation, and this is on top of the significant trauma and abuse they have been through. To be able to provide a supermarket voucher to a family in need at a time of crisis will make a world of difference. Thank you. (Sally Harrison, Director of Adult Services)".
Novembers Donations.
The Giving Tree

Essex Police are currently running a campaign to facilitate an exchange gifts donated by the community and pass on to children across Colchester and Essex who, through no fault of their own will receive very little or nothing at Christmas time. Some of these children are our most vulnerable young people and this year especially, this initiative hopes to brighten their Christmas. We have purchased £500 worth of toys for children ranging from 1-16 years. Earlier this week our office in Crouch Street was visited by the local constabulary who collected a car full of presents ready for wrapping!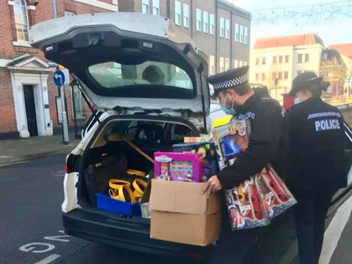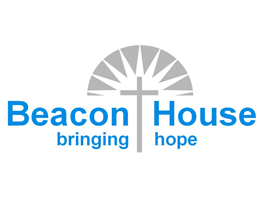 Beacon House
Beacon House provides primary healthcare services to people who are homeless, in insecure accommodation or at risk of homelessness in Colchester. The centre provides much need facilities including laundry, showering, clothing and toiletries and can give practical help such as medical care, occupational therapy, personal development and health awareness. I have spoken to Susan King from Beacon House who informed me of crucial items that they need. We will soon be delivering 4 x pop up tents, 4 x sleeping bags, 4 x backpacks and 4 pairs of men's jeans. Shortly after speaking to her, I received the following email:-
Hi Debbie,
Thank you very much for your call earlier, we are so grateful to hear of the donation of items coming from yourselves. We run solely on donations, and the items like tents, sleeping bags, and clothing are only ever available for our visitors when we have stock to give! With the absence of a night shelter this winter, keeping our rough sleepers warm, dry, and safe is our top priority, and this is only something we can achieve with help from supporters like you. Thanks again!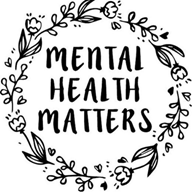 The Poppy Ward, Woodlands Unit, Ipswich Hospital
The Poppy Ward at the Woodlands unit offers intensive treatment and support to those suffering with acute mental health issues in our area. We have contacted the ward manager who consulted with the staff and patients to come up with a list of item for the patients and their families will be able to enjoy. As you can see by her response, it's evident that they rarely receive donations. We have had such fun with our patients making a wish list, it feels like Christmas has come early! We would love it if you could buy us some things rather than simply donate the money and these are the things we would find really helpful on the ward; Scalextric extreme speed set, DVD player, Light show wireless speakers, Fitness Dice, any remaining monies as hobby craft vouchers so we can top up our art supplies. We have a huge focus on activities on poppy ward as research shows us that using activity not only helps recovery it also reduces aggression and hostility, the one thing that increases violence on our wards is boredom.
Thank you so much again from everyone on Poppy.
Octobers Donation.
Ella's Fight
As we move into our second lockdown, it's clear that this awful virus is challenging our amazing NHS, not only to care for those suffering with COVID-19 but for those people already battling existing medical conditions.
When Daniel Keen contacted me from our Sudbury office to tell me of Ella Wolff, a local young woman who is bravely fighting cancer who now has added obstacles (see links below) in order to receive treatment that could save her life, it felt heart-breaking. Ella and her family are now left to fund her own treatment and as you will see from the top link below their campaign is gaining momentum although they have some way to go. When The 500 Club Committee met in October it was a unanimous decision to support 'Ella's Fight'
https://uk.gofundme.com/f/evtkm-ella039s-fight
https://www.dailymail.co.uk/news/article-8890653/50-000-cancer-cases-MISSED-Staggering-number-patients-gone-undiagnosed-crisis.html
https://www.itv.com/news/anglia/2020-10-20/the-forgotten-c-patients-fear-pandemic-is-leaving-cancer-care-in-crisis?fbclid=IwAR134DjBJFtW85QMoKBvPNxUFm7ZSQDQAPHMXLnNheMNczbowsF8coHOlJk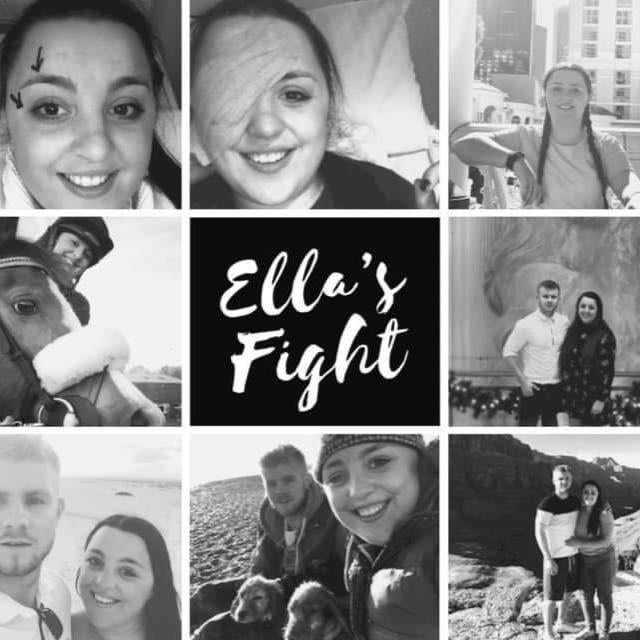 Ella is Currently recovering from her first bout of treatment and having spoken to her sister, who is exceptionally grateful for our donation, I have passed on all our best wishes to Ella.
Septembers Donation.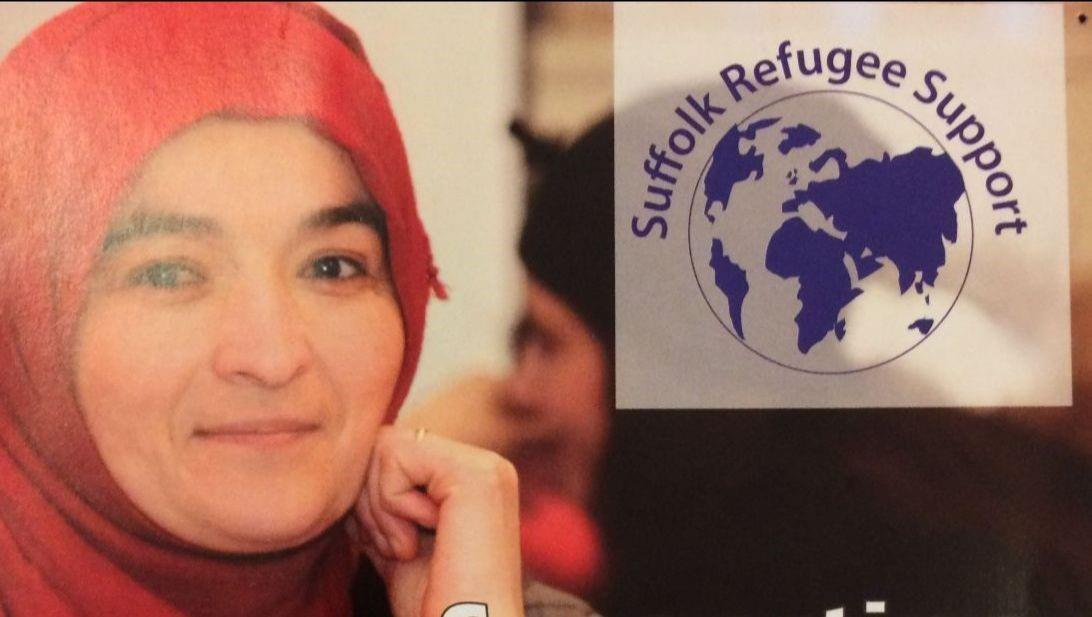 Suffolk Refugee Support
One of our members nominated his cousin Harriet who was that week taking part in 'The Ration Challenge' (https://www.rationchallenge.org.uk) which raises awareness and funds to help feed and support refugees living in this country and abroad. Harriet works in the Immigration Department at Fisher Jones Greenwood Solicitors so sees the hardship faced by Refugees first hand and has managed to raise just under £1800 by eating the same rations as a refugee for a week.
Wanting to keep our donations as local to us all as possible, The 500 Club Committee decided to make our donation to Suffolk Refugee Support (https://suffolkrefugee.org.uk) which is based in Ipswich. This charity supports Refugees, Asylum-seeking families and unaccompanied children that need to take refuge in our country. Harriet and I plan to visit the centre next week to make a presentation of your donation but I thought you would like to see an extract from an email from Martin Simmons expressing their gratitude.
"Thanks so much for your email. We were surprised and delighted to hear that we had been nominated by one of your members and chosen by your committee to receive such a generous donation! This will make a real difference to our ability to support highly vulnerable people through the current difficult circumstances and beyond."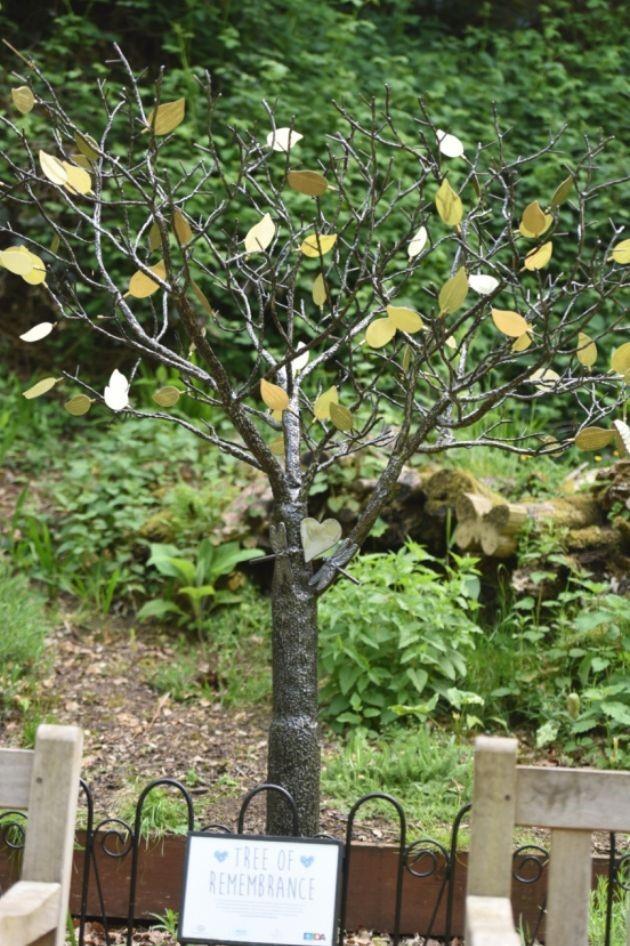 Tree of Remembrance in the Magic Garden, Holywells Park
The Tree of Remembrance in Holywells Park, Ipswich was purchased in 2016 to offer local bereaved parents the opportunity to honour their baby in a simple, quiet way. Each leaf is engraved with the name, date of birth and a short message for a baby lost in pregnancy or the neonatal period. Following an article in The Ipswich Star Newspaper recently (https://www.ipswichstar.co.uk/news/holywells-park-ipswich-memorial-tree-cctv-theft-1-6839660) which reports on theft and vandalism in the Magic Garden, The 500 Club Committee like you, I am sure, were shocked that this could happen and have already made a payment to replace the missing leaves.
August Donation.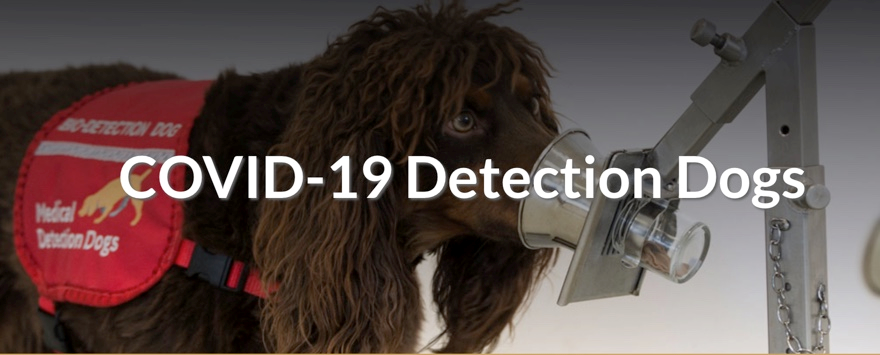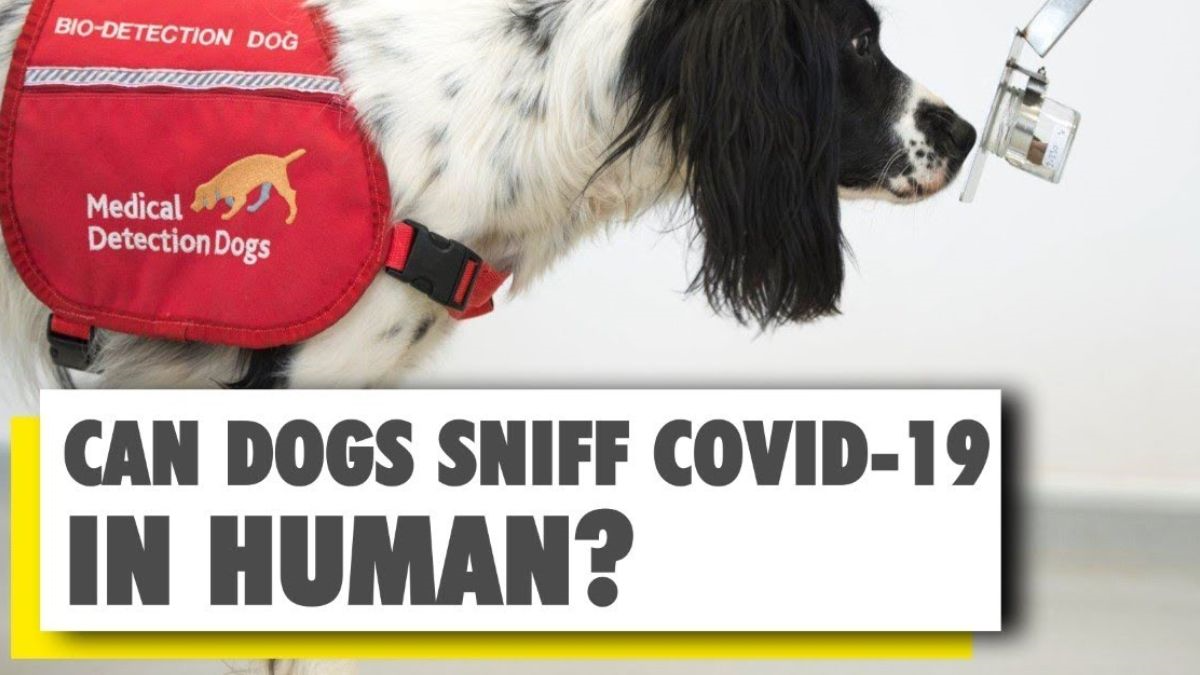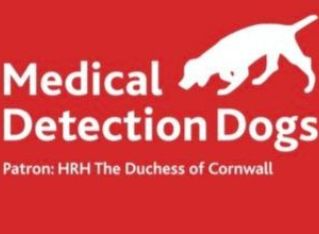 This month our donation will be going to the Medical Detection Dog charity and more specifically their work to train dogs to detect the presence of COVID-19 in humans. Whilst The 500 Club predominantly donates to local charities, when this charity was nominated by one of our members our committee felt it an important cause. Alongside their Covid-19 dogs, the dogs are using their amazing noses to keep their clients well and out of hospital, not only are the dogs saving lives, they are also helping the NHS by keeping emergency department visits and admissions down. For more information on these wonderful animals https://www.medicaldetectiondogs.org.uk/covid-19-detection-dogs/.

The charity is very grateful for your donation and I have heard from both the head office and a local trainer who is working hard to train detection dogs in our local community.

'During this particularly difficult time for all charities this generous donation from the Palmer and Partner's 500 Club is very much appreciated and will all go towards our work that saves and enhances lives. In the Essex/Suffolk area we currently have 8 puppies all living with our volunteer socialisers. Today they are cheeky bundles of fur but we hope they will all grow into a fully trained life saving dogs. Your donation will help us with this so much.

Thank you again for your generous donation. ' (local Medical Dog trainer)

'Thank you so much for getting in touch and letting us know about the very generous donation of £500 from members of your club.
You will of course receive an official thank you in due course. I just wanted to get in touch and let you know what a difference your donation makes. In normal circumstances we don't receive any government funding for our work, so every penny raised for us does really make a difference. It allows us to continue training our dogs to detect the odour of human disease and create lifesaving partnerships.
Thank you so much for choosing to support Medical Detection Dogs'. (Carolyn Green - Medical Detection Dogs)


Julys Donation.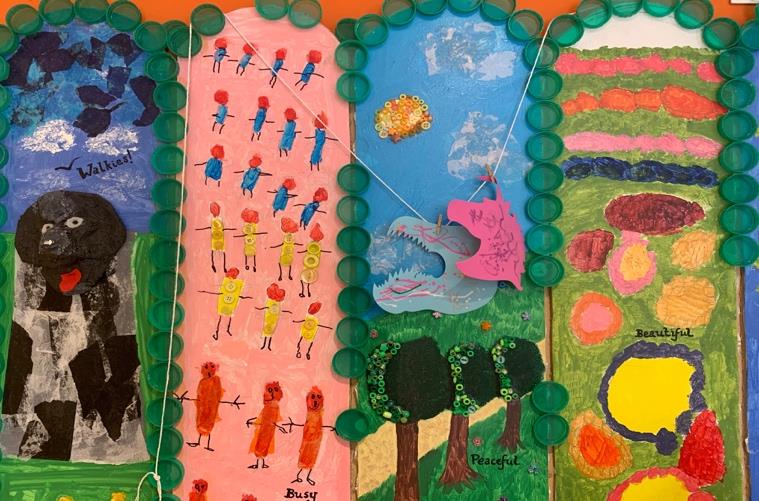 This month, our committee decided that our donation should go to 'The GO4 Community Café' which is based on the recreation ground in Old Heath, Colchester. Last week, along with the two 'Alfie's' from P&P, I visited the Café to meet Piter and Pepi who run it to present them with our donation and to find out a little more.
Since opening in 2016, the café has become a crucial part of the community in Old Heath providing a safe hub for people to visit be they homeless, elderly, teenage, young mothers or simply just local residents, the GO4 is open to all! Before lockdown, art classes for adults and children with disabilities were held here, the wonderful mural at the top of the page was made during one of these sessions. More recently, due to COVID, the café obviously was not allowed to open but rather than just close, Pepi and Piter have been busier than ever and spent lockdown delivering food parcels donated by local supermarkets to their local residents. The GO4 café receives no government funding and relies totally on the very small revenue they receive from the café and donations. Pepi and Piter are so very grateful for your donation, it will make a huge difference to the café and enable them to keep helping the community around them.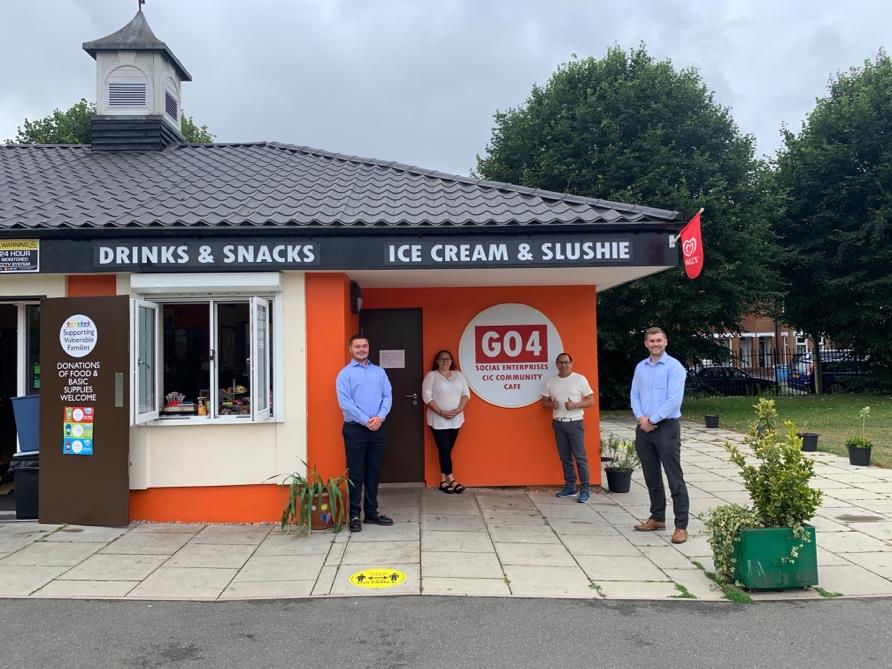 Junes Donation.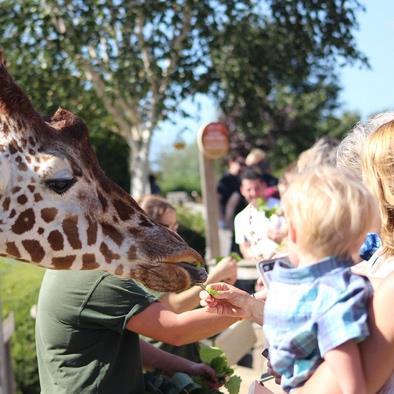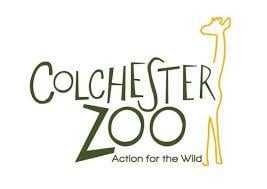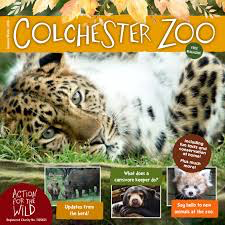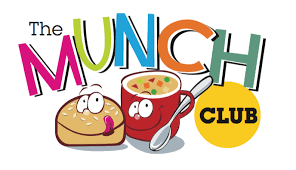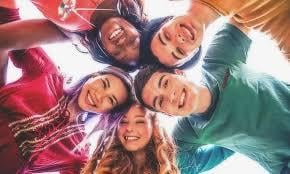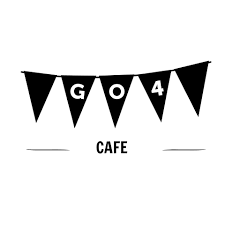 You may well have read in the local press that Colchester Zoo have been struggling financially during the lockdown period so when one of our Club Members nominated the Zoo for Junes donation, the Committee felt that The 500 Club should support them in some way. Rather than just donating £500 to the fund we decided it would be better to donate 3 annual family passes to local families who wouldn't otherwise have access to them. I have contacted 'The Monkwick Munch Club', 'Reflections Youth Club' and 'The GO4 Café' and asked each of them to put forward a family who would really benefit from an annual pass. They have all been so appreciative and I am currently in the processes of sorting out their family passes with the Zoo
Mays Donation
May's donation was nominated by a 500 Club Member whose daughter is a midwife at Ipswich Hospital. Petals was founded by Karen Burgess in 2011, Karen was originally a counsellor specialising in work with bereaved parents within the NHS in Cambridge. When the funding for her role was cut she was determined to keep supporting bereaved parents, so Petals was born. Since then, the service has grown and covers 8 hospitals including more recently Ipswich hospital.
It seemed poignant to support this much needed charity at a time when on Social Media, families seem to be enjoying so much extra time together during lockdown and as you will see from the quote below, it is much appreciated.
'Thank you to everyone at Palmer & Partners 500 Club for the very generous donation in support of our service at Ipswich Hospital. Thanks to you we will be able to fund 8 counselling sessions for parents in need.
Karen Burgess, CEO Petals.
How we have helped through COVID-19 and beyond.
Well, we are now over four weeks into lockdown and the world really does seem like a different place, getting back to our old way of life still seems some way in the distance. Despite the horrors of this awful virus, I am struck by the bravery, commitment and selfless nature of so many people in our community, not just the fantastic NHS and healthcare staff who are working so hard to keep us safe but the many kind-hearted individuals taking time out to help the vulnerable people around us.
With this in mind, our donation this month has been given to a campaign called 'Get Colchester Covered'. This fund-raising campaign was instigated by Peter Dutch who started a Facebook page called the Anti-loo Roll Brigade in response to the panic buying last month, his motivation was to ensure that isolated and vulnerable people could get the essentials they needed. His commitment and energy to help others has been incredible. The Anti-loo Roll Brigade is now in partnership with St Helena Hospice and is trying to raise £15,000 to ensure staff at the Hospice and in our local Care Homes have enough personal protection equipment to keep themselves safe so they can continue to care effectively for their patients.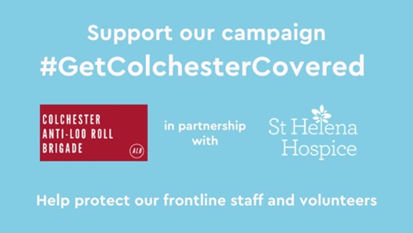 In addition to our normal £500 donation, The 500 Club has been able to fund a Facebook 'give away'. The Palmer & Partners office Facebook friends were asked to nominate a Frontline Worker to receive a £50 voucher from a choice of 7 stores. We announced the winners last night at 8pm and I think you will agree it's wonderful to be able to give a treat to these amazing people whom we all rely on so much.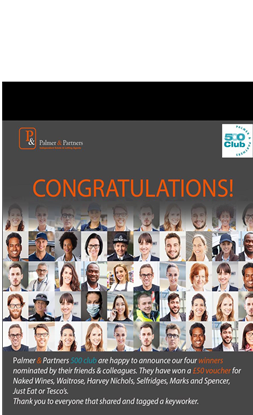 If you would like to become a 500 Club member or have a local cause to nominate, please contact us on administration@palmerpartners.org and subscribe. For further details on how to subscribe
please click here.
Humbling Visit To The
Colchester Food Bank
Marks
The 500 Club's
Inaugural Donation
Palmer & Partners
have now successfully launched
'The Palmer & Partners 500 Club
' and are celebrating their very first donation to a local cause. The 500 Club is a fundraising scheme aimed at helping those in need in our community. We held our first fundraising evening this month with a target of £500. We exceeded this which for all involved was a huge success. The proceeds were used to purchase food and supplies for the Colchester Food Bank. This was chosen by the 500 Club committee as the first beneficiary of the scheme. We here at the 500 Club are extremely grateful to those who have donated, subscribed or came along to the event and we hope to continue this success.
Colchester Food Bank
is a charity for everyday people in the Colchester Borough who go hungry for many reasons. This ranges from redundancy to receiving an unexpected bill or simply having a low income and a family to feed. A simple box of food and supplies makes a big difference to someone in need. With Food Banks being pushed to their limits and the number of those in need rising year upon year, we here at the 500 Club felt they were a worthy cause especially coming up to the Christmas break where hundreds go hungry including children. By helping the Food Bank you are helping prevent crime, housing loss, family breakdown and mental health problems.
All involved in the donation have expressed pride in the work done by the Colchester Food Bank and described the experience as humbling. Our volunteers were given a tour of the Food Bank and shown statistics on the level of help it gives each and every day. On the month we visited they had just completed a huge 400 packs for those in need.
We would like to thank the
Dedham Co–op
in providing us with the food as well as kindly donating towards the Food Bank.
As we grow, more people are reaching out to us and want to be involved. If you would like to become a 500 Club member or have a local cause to nominate, please contact us on administration@palmerpartners.org and subscribe. For further details on how to subscribe
please click here.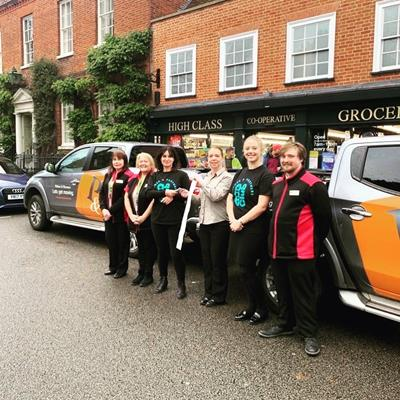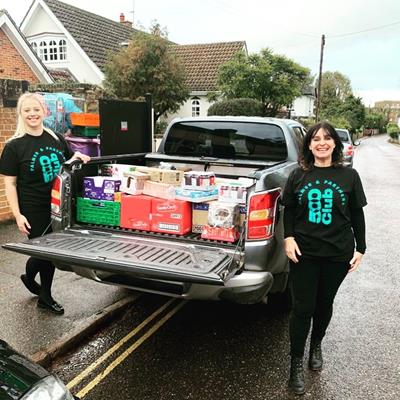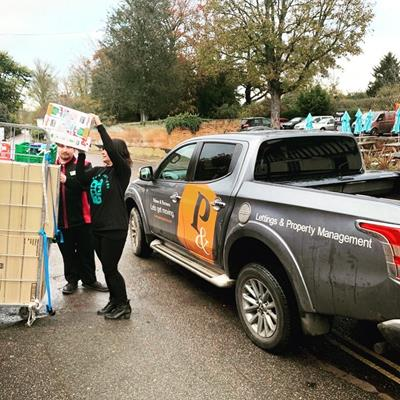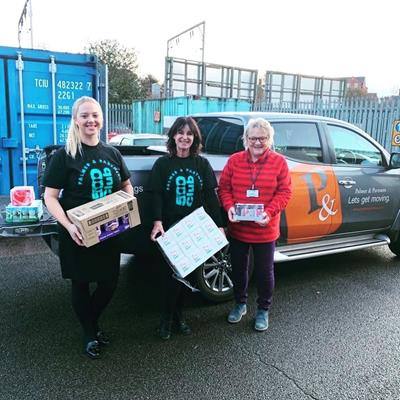 Reflections Youth Club Ipswich
Due to the current situation we had to cancel our planned 'Beer & Cheese Pairing Evening'. Although, we do plan to rearrange this at some point, the 500 Club committee felt that as all proceeds from the evening had been earmarked to purchase new outdoor equipment for Reflections Youth Club in Ipswich, that this very worthy cause should not miss out and this month's donation will go to them.
Tavis Spencer-Aikens was tragically killed in a knife attack outside his home in 2018. Since then his parents, Neville and Helen, have thrown themselves into trying to rebuild a sense of community in their area. The Reflections Youth Club is a thriving base for young people to meet in a safe and positive environment. I spoke with Helen last week, she was so grateful for our support and was keen for me to pass on the following message.
"Reflections Youth Club is a club for all children from the age of 8/16, we opened the youth club for the safety of children giving them a safe place to go. We do a range of arts crafts, outdoor games, snooker, pool, table tennis and much more. Tuck shop and food is also available for the children. We are all volunteers and we rely on donations to keep the club running."
"We truly, from the bottoms of our hearts would like to thank The 500 Club for their donation, we were very touched by them contacting us and the children will benefit so much from the donation from you."
"Knife crime has risen at an all-time high, our passion and aim is to engage and encourage the children of today to stay on a positive path and this amazing donation will help, this is wonderful. Many thanks"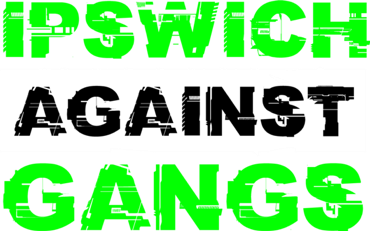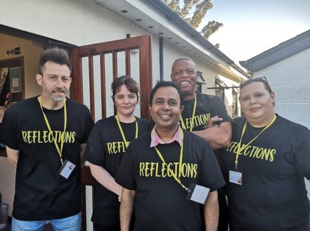 Young Lives VS Cancer
In February, Club member Martin Elliott nominated 'CLIC SARGENT' a charity supporting children and their families financially, emotionally and practically through cancer. Martin lost his daughter, aged nine, to cancer some years ago, CLIC Sargent helped his whole family through an excruciatingly difficult time. The 500 Club felt privileged to donate to such an important cause that helped one of our members.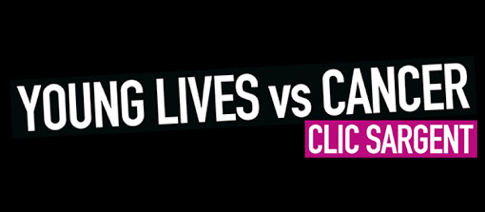 Little Louise
This beautiful little girl is Louise, she is 14 months old and as she was born at just 24 weeks has fought for her life many times, she is currently very poorly. Having received a nomination for Louise and her family in early January the 500 Club Committee felt that little Louise and her family should receive Januarys £500. Our members donation was much appreciated and will help enable this local family to be at Louise's bedside.
To become a
Palmer & Partners
500 Club Member and to help other causes like Little Louise contact
administration@palmerpartners500club.org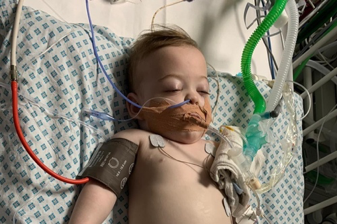 Christmas Jumper Day at Palmer & Partners
In December our Palmer & Partner offices held a Xmas Jumper day with all proceeds going to The 500 Club. One of our club members contacted me to nominate the sponsorship of new school dictionaries for the pupils at The Iceni Academy school in Colchester. His father, who is a sprightly 93-year-old, volunteers to help the children there with their reading and told him of the schools need for new dictionaries. The 500 Club loved his community spirit, so it was decided to donate the full £200 they were looking for. The dictionaries will be presented in September.
The Kernos Centre
Thank you to Karen Smout, our
Palmer & Partners 500
Club member who nominated
The Kernos Centre
in Sudbury for December's donation, the 500 Club Committee felt this a poignant time to help this charity with so many people struggling at Christmas . The Kernos Centre is a small charity which has been operating since 2003 and who support vulnerable adults and young people in the local area of Sudbury and the surrounding villages to help local people to be heard and to work with their problems and regain their health and wellbeing. Our donation will help provide counselling to local people in need, who cannot get help on the NHS, nor afford to contribute towards the cost of their counselling, but still desperately need help.
Christine Boatwright, the Clinical Director of The Kernos Centre commented "The local need and demand for our service is much greater now than when we first opened in 2003. Kernos received 449 referrals this year. 134 for children and young people, of which 44 were of primary school age. We are currently providing 80 face-to-face counselling sessions per week I do believe we are the 'net beneath the net' for so many vulnerable people in our local community. We passionately believe in providing equal access to all. That is why the Kernos Centre was formed and why we still exist today.
Many thanks to all our generous Club Members who are really making a difference and if you would like more information on how to become a '500 Club Member' and make a difference yourself please do not hesitate to contact
administation@palmerpartners500club.org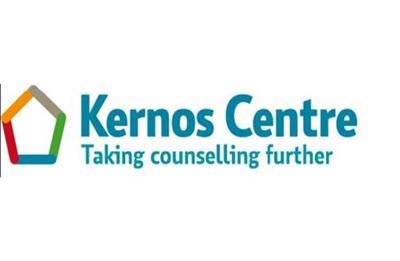 P&P 500 Club Munch Club
As The
Palmer & Partners 500 Club
is now in full swing, during November we were in the position to make our first subscription based donation of £500. Hayley Trustrum, one of our club members, nominated
The Monkwick Munch Club
in Colchester after she had met Maureen, who runs the club, by chance last summer on a sunny afternoon in a pub beer garden and after Maureen had explained how she spends her time, Hayley was stuck by what an amazing person Maureen was and what a worth while cause The Munch Club is. The Munch Club aims to provide children and their families who qualify for free school meals to a hot meal during the school holidays. Having spoken to Maureen, the need for this provision is ever increasing and she has now opened a further two Munch Clubs across Colchester with a fourth soon to be opening.
Just before Christmas a few members of The 500 Club Committee and I went along to the
Monkwick Scout Hall
where the Munch Club is held and spent a humbling few hours helping Maureen and her team. It was an experience I know none of us will forget. Firstly, Maureen provided a meal for 15-20 families and as it was Christmas, after the plates had been cleared away each child received a wrapped present which caused great excitement. Following this crates of tinned and packeted food were produced along with fresh meat and fresh vegetables. Each family was given enough food for the next four days. Maureen had all this running like clockwork and the following few days would be identical for Maureen with different families in different Munch Clubs. The children and their parents clearly love Maureen and respect everything she does for them. She truly is an inspiring woman and someone that I can say it's been a privilege to meet.
To become a
Palmer & Partners
500 Club Member and to help other causes like The Munch Club contact
administration@palmerpartners500club.org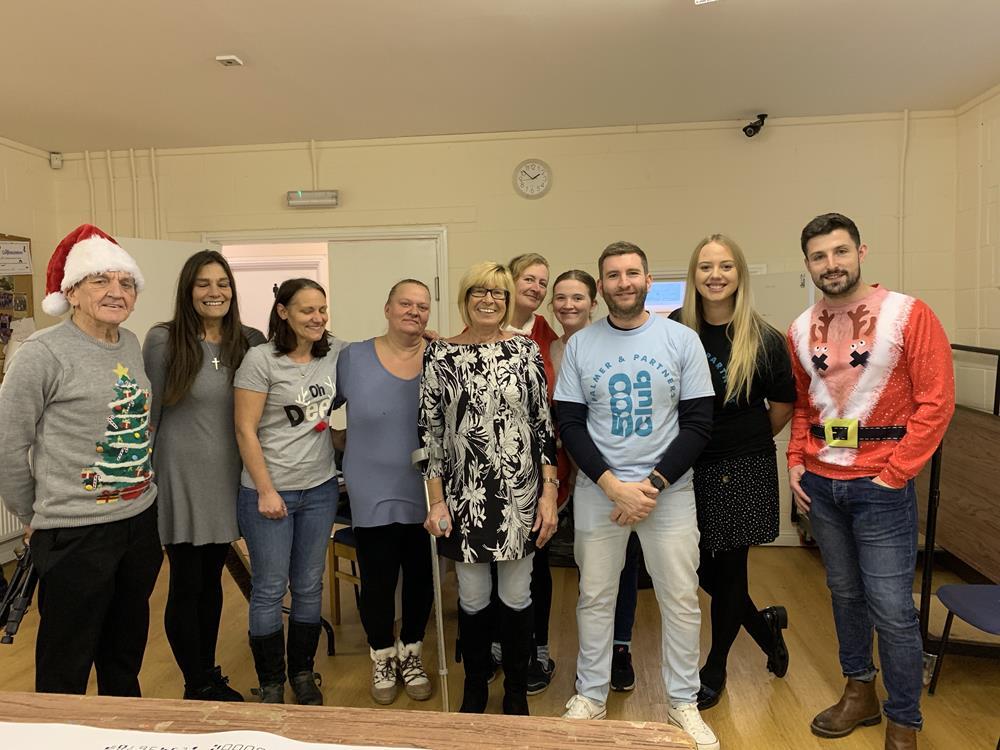 Humbling Visit To The Colchester Food Bank Marks The 500 Club's Inaugural Donation
Palmer & Partners have now successfully launched 'The Palmer & Partners 500 Club' and are celebrating their very first donation to a local cause. The 500 Club is a fundraising scheme aimed at helping those in need in our community. We held our first fundraising evening this month with a target of £500. We exceeded this which for all involved was a huge success. The proceeds were used to purchase food and supplies for the Colchester Food Bank. This was chosen by the 500 Club committee as the first beneficiary of the scheme. We here at the 500 Club are extremely grateful to those who have donated, subscribed or came along to the event and we hope to continue this success.
Colchester Food Bank is a charity for everyday people in the UK who go hungry for many reasons. This ranges from redundancy to receiving an unexpected bill or simply having a low income and a family to feed. A simple box of food and supplies makes a big difference to someone in need. With Food Banks being pushed to their limits and the number of those in need rising year upon year we here at the 500 Club felt they were a worthy cause especially coming up to the Christmas break where hundreds go hungry including children. By helping the Food Bank you are helping prevent crime, housing loss, family breakdown and mental health problems.
All involved in the donation have expressed pride in the work done by the Colchester Food Bank and described the experience as humbling. Our volunteers were given a tour of the Food Bank and shown statistics on the level of help it gives each and every day. On the month we visited they had just completed a huge 400 packs for those in need.
We would like to thank the Dedham Co – op in providing us with the food as well as kindly donating towards the Food Bank.
As we grow, more people are reaching out to us and want to be involved. If you would like to become a 500 Club member or have a local cause to nominate, please contact us on administration@palmerpartners.org and subscribe.